Nokia 8 battery life test results: solid average
5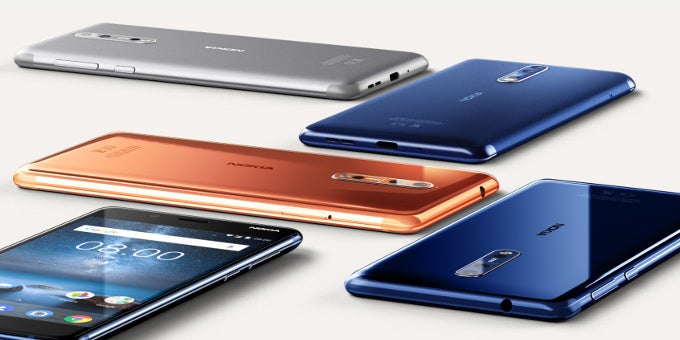 The
Nokia 8
battery life test result is out and as we've already used the phone for a few days, we can share our first impressions with the best phone that the "new Nokia" has.
The Nokia 8 is indeed the flagship for the brand, featuring a 5.3-inch Quad HD LCD screen and the Snapdragon 835 system chip for top-tier performance.
The Snapdragon 835 is a key part of the battery life equation: the chip is made on the 10nm manufacturing process, meaning that it is significantly more power efficient than even the Snapdragon 821 of last year. The Nokia 8 comes with a 3,090 mAh battery, right around the average for a 2017 flagship of this size.
Our impressions are that it lasted a solid one day and even a bit more. It's a solid battery performer.
We also ran our battery life test on the Nokia 8 and found that the phone lasted nearly 9 hours on a single charge, a good result that is not too far from the scores of the Galaxy S8, iPhone 8, Pixel 2 and OnePlus 5.
Another important aspect of the battery experience is charging times. Sometimes you need that extra battery boost during the day, or you forgot to charge at night, and you cannot sit around and wait for your phone to charge for hours on end. Good news: the Nokia 8 comes with a powerful, 18-watt fast charger that gives you 36% of battery with a quick, 10-minute charge. It's not the fastest phone to re-charge, but it's not too bad either. Here is how fast it recharged using the charger included in the box:
36% in just 10 minutes
51% in 30 minutes
100% in 2 hours and 11 minutes
The Nokia 8 is made from metal, so it lacks wireless charging, in case you were wondering.