No, you won't be able to delete the stock Galaxy S6 apps
37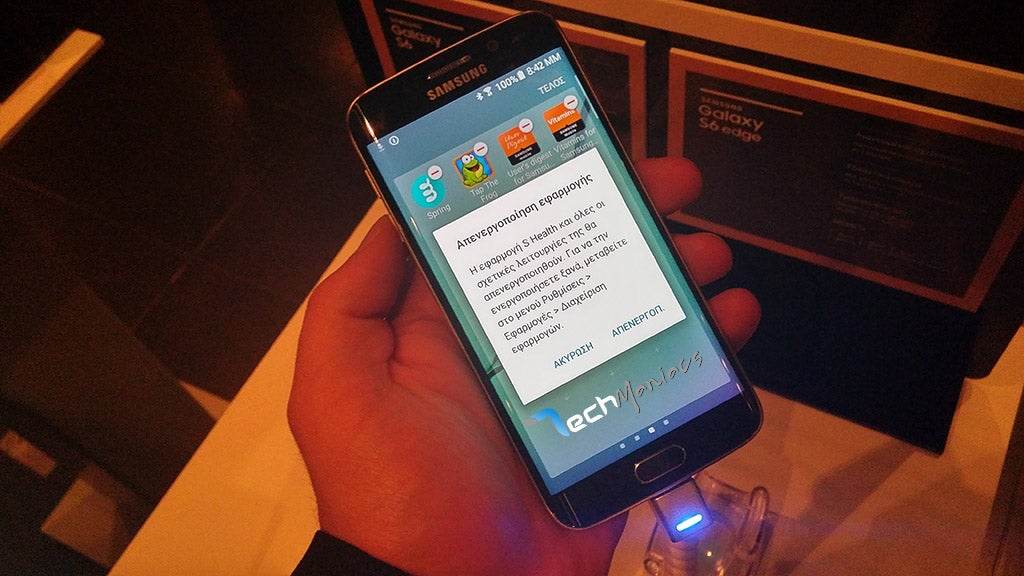 Despite some
rumors to the contrary
, Samsung's new TouchWiz edition that ships with the
Galaxy S6
looks almost as bloated (sorry, feature and freebies-laden) as before. There was speculation that Samsung apps like S Note, S Voice and so on, will be provided as separate downloads, though, in order to avoid gumming up the interface works.
This didn't really happen, as those apps still come preinstalled on the new S6 and S6 edge phones, but they are a bit redesigned now, with a few new features added. Still, yesterday it was reported that, thanks to some obscure South Korean new law, you will be able to
completely uninstall some of Samsung's app bloat
, which would be a nice wind of change for the Galaxy S6 and its ilk.
Well, that doesn't seem to be the case, but you'd rather be able to just disable the stock apps - a feature we had before, too. When you reset the phone, those apps will still be active, and even when you disable them, they will keep taking up space, just won't show in the app drawer, you know the drill. Bummer.