Samsung to spring-clean the new TouchWiz, move its apps as separate downloads
33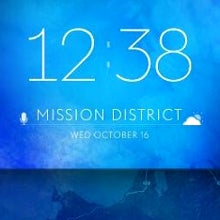 Forget the claimed
premium Galaxy S6 chassis
and its eventual stellar hardware. Samsung
might actually streamline TouchWiz
with its next flagship, and to our minds this will be the biggest news of the upcoming announcement, as the rest is mostly expected.
Don't get us wrong, TouchWiz is a very powerful and feature-rich Android overlay, but that's precisely what makes it somewhat bloated, with many hiccups while perusing the interface, not to mention that uniform look that Samsung just can't achieve yet.
All of this might be coming to an end, we recently heard, with
TouchWiz being trimmed down of the excess fat
to a more manageable level, and a new interface design introduced. We will believe it when we see it, but yet another rumor today points at a slimming of TouchWiz going forward.
Not only that, but the source claim that Samsung will now be offering non-essential apps as downloadables, depriving us of a significant amount of bloat, just when we were getting used to it. Of course, hardware-dependant functions like Smart Stay should still be built in, but the majority of Samsung apps and services could this time be available to add to your handset at your convenience, instead of forcing them down our throats with the purchase of every Samsung Android gear - we are sure we can download S Translator if we need it.