No place like home: Android 4.4.2 Factory Images posted for Nexus 5, Nexus 7 and Nexus 10
14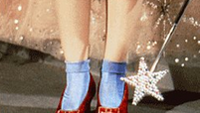 Consider Factory Images to be the 'Red Ruby slippers' for hackers and modders. Whenever you've lost your way and need to return home to the latest Android build, you
put the Factory Images on your feet, click your heels three times, and say "

there is no place like home

."
click on the sourcelink, find the appropriate file, and flash it onto your phone or tablet.
The Android 4.4.2 Factory Images have been posted for the
Nexus 5
,
Nexus 7
,
Nexus 7 (2013)
and
Nexus 10
models. Having the latest Factory Image available will allow those with the covered devices to experiment with customizing their device without fear that they might accidentally turn it into a brick or paperweight permanently.
Google does not want you to use these files for any reason other than what they were intended to be used for. And once you have successfully flashed your device with the proper Factory Image, Google reminds you to lock your bootloader for safety reasons. And please watch out for flying monkeys.
source:
Google