For the first time, there are no official Apple cases for the iPhone XR, will you miss those?
10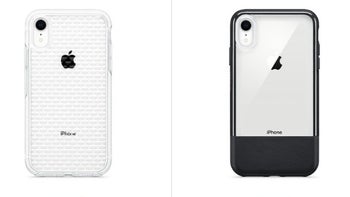 Apple's long-awaited
iPhone XR
, arguably its most important phone since the
iPhone 6s
got a
Plus
version, is now in Apple and carriers stores, available to buy by anyone who waltzes in and wants a snazzy new yellow model. The problem is, however, that for the first time in a while, there are no official Apple cases for it. Nada, zip, zilch.
Apple's rumored
first clear iPhone case
that was supposed to showcase the six flashy colors of the XR is nowhere to be seen on its website, but that goes for any other official case, too. At the time of this writing, and the week before it, there were only three iPhone XR cases available on Apple's website, and all three were made by OtterBox.
There are no official Apple cases for the iPhone XR, in-store or online
While this is certainly a great publicity for the popular accessory maker, it is quite perplexing that Apple isn't offering any protection of its own for what could prove to be its most popular device for the foreseeable future. They might be coming at a later date, or maybe Apple concluded that it is better off leaving the field to third-party case maker, yet no official Apple case for the XR?
Rather surprising, and the Apple Store shelves where those would be rather empty without them, too. this is why we wanted to ask if you will miss an official Apple case portfolio for the iPhone XR, or you are fine with the many third-party options for
thin, clear
, or
leather wrappers
.