Rumor: Apple iPhone 7 to have strong, waterproof body
22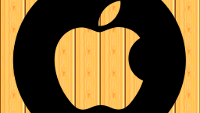 We are currently in the midst of the launch weekend for the
Apple iPhone 6s
and the
Apple iPhone 6s Plus
, which makes it rather ridiculous to talk about the Apple iPhone 7 right now. But here we are. According to reports out of China, the body for the next iteration of the iPhone will be even stronger than the series 7000 aluminum that Apple used for the new iPhone 6s and iPhone 6s Plus. Series 7000 is used by the aerospace industry. Apple used the material
to prevent the bending that took place with several iPhone 6 Plus models
.
Keeping in mind that this report comes from a Weibo listed site, you need to take this story with a grain of salt. The rumor states that the body of the iPhone 7 will be made using a super strong material that will not allow water to seep inside to the components. To put it simply, the iPhone 7 body will allow the phone to be marketed as waterproof. Water tests that we have shown you, including one yesterday, reveal that the Apple iPhone 6s and Apple iPhone 6s Plus
can both be submerged for 60 minutes without killing the phones.
But since Apple has not announced an IP certification, we can't totally trust the videos. As a result, we would not allow an iPhone to get wet, and wouldn't even consider usding it outside during a light rain.
The same rumor says that the iPhone 7 will offer dual SIM capabilities, and states that volume production of the phone will be low. That last comment really makes us doubt the veracity of the entire rumor. No doubt iPhone fans would love to get their hands on a version of the iPhone that can brave the elements, similar to the
Samsung Galaxy S6 Active
. The
Sony Xperia Z5
series offers protection from water, as does the third-generation
Motorola Moto G
. The latter can be submerged to as much as 3.2 feet, for as long as 30 minutes. Some other Motorola handsets have a nanocoating that protects the phone from spills and light rain.
If you want protection from water for your new iPhone models, several case makers do sell a case that will protect your pride and joy from drowning.
via:
XiaomiToday