Ming-Chi Kuo prophesizes iPhone 7 Plus with A10 CPU and 3GB RAM for release in September 2016
63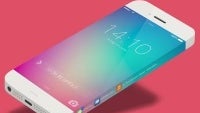 After what was probably a transcendental experience of tapping into Apple suppliers' collective inner consciousness, renowned analyst Ming-Chi Kuo is back from the void with bold predictions for the near future!
According to his research note, another duo of 4.7-inch and 5.5-inch phones is in the works for next year. The 4.7-inch iPhone 7 is expected to have 2GB of RAM, while the 5.5-inch iPhone 7 Plus is expected to attain another gigabyte of RAM for enhanced performance. Both phones, however, will run on Apple's next-gen mobile processor, the A10.
Moreover, the analyst mentions a revamped external design. Although Kuo isn't in on specific details, he previously claimed that Apple is aiming to make the iPhone 7 as thin as 0.23in (6 millimeters). This is even thinner than the preciously slim
iPod Touch
and
iPad Air 2
.
Regarding the release date, Mr. Kuo says that the new iPhone 7 will debut in September of 2016, in line with Apple's anual release pattern.
Ming-Chi Kuo has the strongest record of fulfilled Apple predictions. He was almost spot-on with with his fall 2015 rumor round-up, correctly guessing about a slightly thicker iPhone 6s made of Series 7000 aluminum and featuring Force Touch input. He also pained our mini phone-adoring hearts by correctly dismissing the possibility of a 4-inch iPhone model announcement, although he has given us new hope for next year. Kuo expects Apple to release
a metal handset with the A9 chip in early 2016
.