Verizon and T-Mobile Pixel 4 units will not support RCS for now
3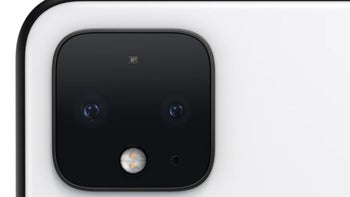 Back last December,
Verizon enabled Rich Communication Service
(RCS) on the
Pixel 3
and
Pixel 3 XL
. RCS is the next generation of Android Messaging that relies on your phone's data connection instead of its cellular connection. This means that unless you're connected to a Wi-Fi signal or have an unlimited plan, using RCS could consume a small amount of your monthly data. With RCS, messages can be as large as 8,000 characters instead of the 160 character cap used on SMS messages. Similar to WhatsApp, users will be able to see when a person that you are in the middle of an RCS conversation with is responding to your last message and you'll know when a message you have sent has been read (a "read receipt"). As many as 100 people can group chat at one time, and larger sized attachments (and higher quality photos and videos) can be sent. It also can handle video chats.
In Europe, Google was running into the same sluggishness from carriers to get going with RCS as it was in the U.S. Instead of waiting for them to approve RCS in the U.K. and France, Google allowed Android users in those countries to opt-in to its RCS Chat service thus running an end around the wireless providers. Hope that the launch of the Pixel 4 series would help push RCS on the right track in the states has faded. According to
tweets from Verizon
and
T-Mobile
(via
9to5Google
), neither carrier is supporting RCS on the new handsets-at least for now. Sprint appears to be the only carrier that is supporting RCS on the Pixel 4 line.
Some Android users are jealous of the iMessage features that iPhone users enjoy

Android users have long hoped for a messaging service that could offer them the same features that iOS users have when they are sending iMessages to fellow iOS users. These messages are housed in a blue bubble and say iMessage in the chat field. Conversations with green bubbles with the words text message in the chat field are SMS/text messages usually sent to and from Android users. These iMessages are sent with end-to-end encryption and users can employ Animoji (animated emoji of animal faces that mirror their facial movements) and Memoji (an animated emoji of users that also mirrors their facial movements) and can even send animated effects for the blue bubble.
While there probably isn't anything that would prevent Google from offering similar features using RCS, one thing that this messaging platform cannot offer is end-to-end encryption. While RCS messages are encrypted from the sender en route to the recipient, if law enforcement asks for a copy of a conversation sent via RCS, it can be delivered to them. However, Google's product lead for Android Messages, Drew Rowny, says, "From a data retention point of view, we delete the message from our RCS backend service the moment we deliver it to an end-user. If we keep it, it's just to deliver it when that person comes online."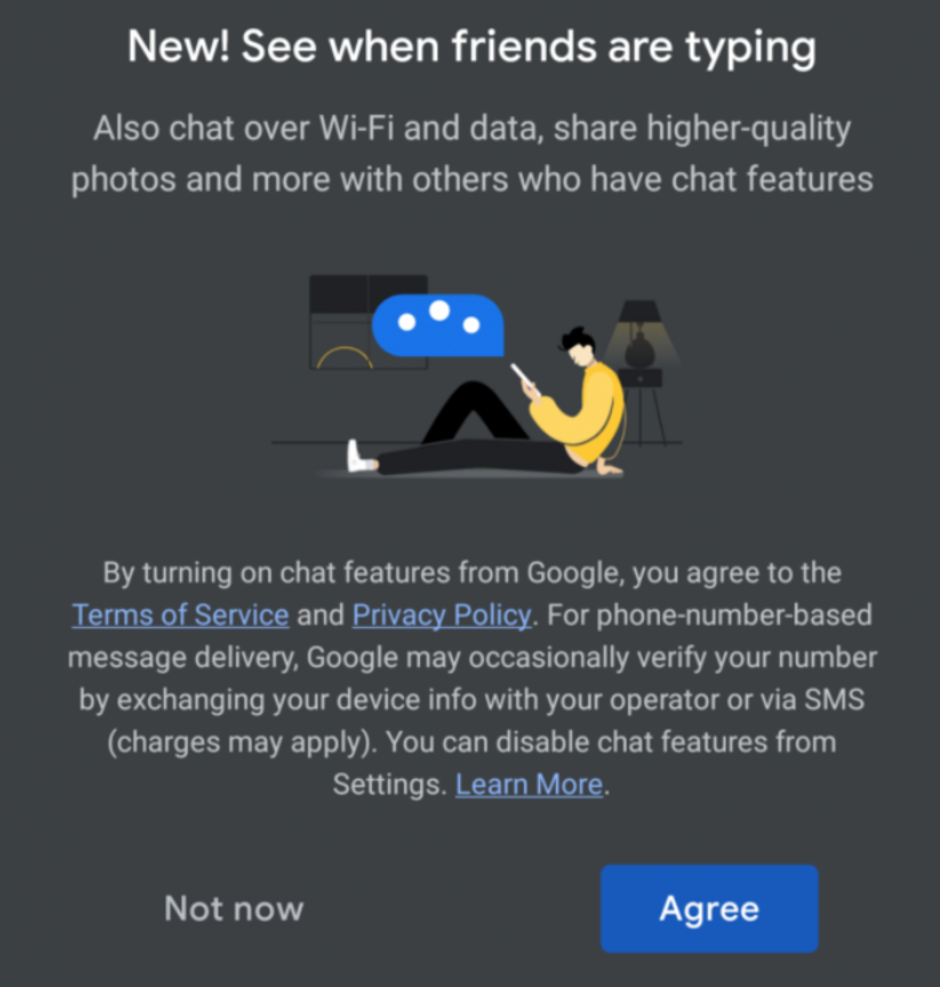 In Europe, Android found a way to pull an end run around carriers allowing users to opt-in to RCS
Just as an iOS user needs to be messaging other iOS or Mac users in order to communicate via iMessage, RCS will work only when all of the parties in a chat are also using it. Otherwise, the messaging reverts back to SMS/text just like it does on Apple's Messages app. And we've already told you about that great divide that is negatively impacting the U.S. Forget Democrats vs. Republicans. On the iPhone, there appears to be great hatred for those Android users who are
forced to communicate with iOS device owners using the dreaded green bubble
.
In all fairness to Verizon and T-Mobile, the wording used in their tweets indicates that there could be a time when they enable RCS for the Pixel 4 line. But frankly, we'd just like to see Google pull the same end around in the U.S. that it did in Europe.