Nintendo's 3D Virtual Boy comes to your smartphone VR headset thanks to emulator tweak
2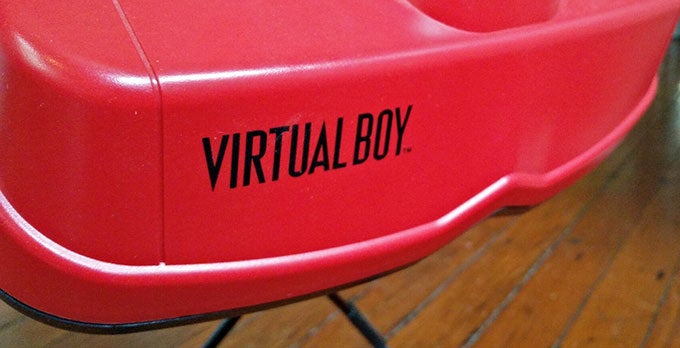 Consider yourself an early adopter of VR gaming because you've
already got your Oculus Rift or HTC Vive
? That's cool and all, but you're a couple decades behind the times (if not more). Back in 1995, Nintendo released its first real-3D gaming console, the Virtual Boy. Years before the company returned to the idea with the Nintendo 3DS, the system was a hugely ambitious gamble – one that flopped, big time. But while the Virtual Boy may be no more, now you can relive its early 3D gaming experience on your smartphone thanks to some emulation software and
a Google Cardboard-compatible viewer
.
Getting this working on an Android phone takes a few steps, but the process is straightforward enough for 3D gaming fans looking for a little retro action. The setup uses the multi-platform RetroArch emulator framework, along with some custom settings that convert the output of a Virtual Boy emulator plugin designed for red/blue anaglyph 3D glasses to create the sort of side-by-side 3D pair used with Google Cardboard.
Follow the guide you'll find through the source link below, load up your phone with some (totally legally attained) Virtual Boy game ROM images, and you're ready to start playing. The simple sprite- and vector-based 3D graphics may seem like a far cry from the sort of immersive effects you can enjoy with modern VR hardware, but you can't beat the nostalgia factor.
After the big financial disappointment the Virtual Boy proved to be, we're not betting that Nintendo's feeling too favorable about reviving the brand any time soon, but could we maybe get some modern Cardboard-friendly action from
one of its future smartphone games
? Time will tell.
source:
The-King-of-Spain
(Reddit) via
Gizmodo