Nintendo says it will launch two or three mobile games every year
4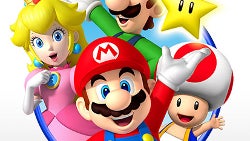 Japanese company Nintendo said last year that it will release up to three mobile games in 2017. Among them, Fire Emblem: Heroes will be launched on Android and iOS on February 2, and Animal Crossing,
which has just been delayed
.
A third game might be released later this year, but nothing has been confirmed yet. Speaking to investors on Wednesday, Nintendo's President Tatsumi Kimishima said that his company plans to launch two or three mobile games every year.
Although just 5% of those who downloaded Super Mario Run and played the free levels paid $9.99 to unlock the full game,
Nintendo grossed $53 million
since the game's release on the iOS platform. Super Mario Run is expected to make its debut on Android in March.
The upcoming Fire Emblem: Heroes is a free to play game that features a
stamina system and in-app purchases
, which are meant to seriously boost Nintendo's revenues.
On a side note, Nintendo is readying for the big launch of its
Switch gaming console
, which is suppose to arrive in March. According to Kimishima, no less than 70 game studios are now working at 100 title for this specific console.