Google to announce Pixel and Pixel XL phones and more October 4th
28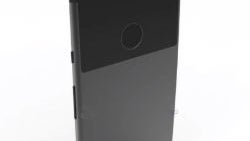 We knew there were new Google phones on the way, and we had been assuming for a while that they would be Nexus phones as usual, but it turns out Google is planning to expand the Pixel hardware line and do away with the Nexus line altogether. And, the announcement of the new phones and other products may happen October 4th.
The two new phones, previously known as
Marlin and Sailfish
, will reportedly launch under the names Pixel and Pixel XL, and most of the other information we had on the devices appears to be the same. The Pixel (née Sailfish) will feature a 5-inch display and be a bit less expensive, while the Pixel XL (née Marlin) will have a 5.5-inch display and be a bit more premium. A less likely new rumor is that the devices may even be marketed as the first phones built by Google, but all of the info we've ever seen still points to HTC being the actual manufacturer of the devices, so we'll have to see on that.
Of course, the two new phones aren't the only devices Google will be announcing. The Google Home assistant will also be part of the festivities, as will a 4K-capable Chromecast that could be called either the Chromecast Plus or Chromecast Ultra, and Google is also expected to announce its
Daydream VR viewer
device/headset as well.
We don't know yet what time or where Google will do the announcement, but San Francisco seems a high likelihood. So, set your calendars for October 4th as the next big Google day.
Recommended Stories