Next year's Apple Watch said to include new Micro LED screen
13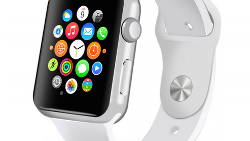 Members of the Taiwan supply chain have relayed some information related to the 2017 version of the Apple Watch. According to this rumor, Apple is working on a Micro LED display for a new version of the timepiece. This new timepiece is scheduled to be released during the second half of next year. Apple took over Micro LED developer LuxVue Technology a little over two-years ago.
During April of 2015, Apple built a factory in Taiwan for Lux Vue. At the plant, Apple has supposedly been conducting some R&D using Lux Vue's technology. Micro LED screens run from 1-micron to 100-micron, but the cost of producing a screen for the Apple Watch using this material is pricier than using the currently employed OLED panels. Micro LED displays are more power efficient than the OLED varietry, albeit more difficult to produce.
Turning to software for a minute, earlier this month
Apple introduced watchOS 3
which will load apps faster by keeping them in the watch's memory. Apps will update in the background, and a new app dock will hold two of the user's favorite apps fir quick retrieval. With the update, Apple Watch users will be able to reply to messages by using hand drawn letters. An SOS feature will countdown three seconds before help is summoned, and the Watch will start tracking wheelchair activity.
Apple Watch users are really looking forward to the next big change that will untether the Apple Watch from the iPhone, and allow them to make or take calls directly from the watch itself. Earlier this month, a report called for the Apple Watch 2 to be introduced by the end of this year. Apple is reportedly expected to produce 2 million units of the wearable per month. But the report didn't state whether the Apple Watch 2 would be more independent from the iPhone. Regardless, we don't expect to see the new Micro LED screens on the timepiece until the second half of 2017 at the earliest.
source:
Digitimes