Apple announces watchOS 3: improved speed and responsiveness, lots of new features
3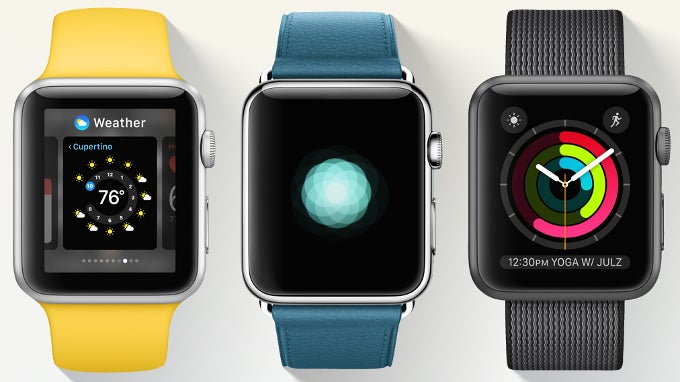 Well, WWDC is up and rolling, and the first major OS update to be announced is watchOS 3. A much-needed update to the operating system of the Apple Watch, which seems to add a lot of features to make it more comfortable to use, and more helpful in our day-to-day lives. Let's take a closer look!
Faster app launching
One of the main gripes of Apple Watch users is the fact that the gizmo isn't always as fast to react to user input and launch apps — definitely not as much as their iPhones. Among the updates, we have a faster app launch and operation. All done thanks to the fact that favorite apps will now be pre-loaded in the watch's memory, and background app updating and refreshing will be allowed. All of this should, as Apple demonstrated, result in nearly instant app launches.
We will also be getting a brand-new app dock, which will house the user's favorite apps for much easier access, as opposed to forcing one to pluck the app out of the Watch's overcrowded icon "drawer".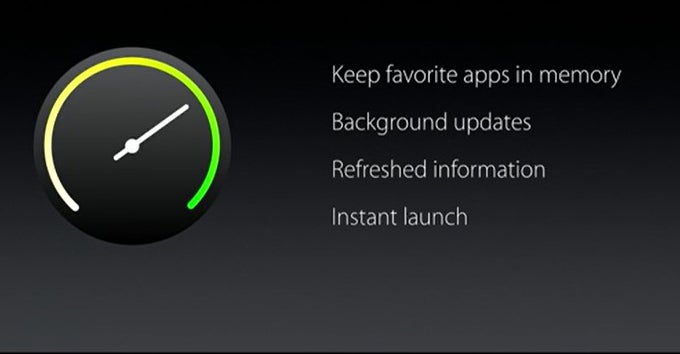 Starting an activity will now be much easier to do, straight from one of the new watchfaces – the announced Activity Ring watchface will have a button that will instantly set the Watch to track whatever training you are about to start.
We've also got some new apps, borrowed straight from the iPhone, such as Reminders and Find My Friends to keep track of family and close ones at a glance. A new
Breathe app
will offer guided meditation, by taking the user through deep breaths with the TapTic engine.
Easier replying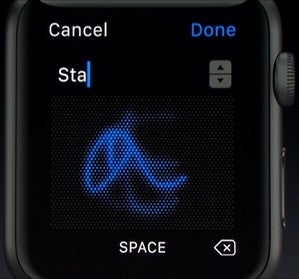 Scribble looks cool
Replying to texts via your Apple Watch has been possible up until now, but was easily avoided by the user because it felt much less cumbersome to just pull the iPhone out of one's pocket. Apple has attempted to improve the Watch's usability in terms of messaging.
First of all, Cupertinians got rid of the stage where the user has to press a "Reply" button to get to their instant reply phrases. Now, it's just a matter of scrolling down to get to them. Next, a brand-new Scribble feature will allow users to actually type out replies on the Watch. Supported for English and Chinese at launch, the feature will recognize hand-drawn letters on the Watch's display and string them up into words.
Brand-new watchfaces
Of course, what's a wearable OS update without at least a few new watchfaces? Apple has announced three new ones – a Minnie Mouse, in a few differently-colored outfits; a beautiful, minimalistic "Numerals" face, which supports different fonts for customization options; and three variants of an Activity Ring watchface, made for those that strive to close their rings every day. As mentioned, the Activity Ring face also has a button to instantly launch a specific training tracking.
A new gesture will also allow users to instantly switch between faces – swiping over the display from edge to edge will cycle through the Watch's different looks. This allows the user to switch appearance on the fly, depending on their current surroundings and activity they are engaged in.
A friendlier interface
Aside from the watchface-cycling gesture, we also get two very important new actions. Much like on the iPhone, swiping in from the top will call up our most recent notifications, while swiping in from the bottom will pull up a Control Center menu, which houses the Watch's most important toggles — Do Not Disturb, Airplane Mode, volume, a battery meter, lock, and "find phone" (forces user's iPhone to ring).
Apple says a lot of the Watch users are addicted to closing out their daily Activity Rings. That sounds great – nothing like feeling motivated to move more. But aside from getting congratulated by a technical gadget on your wrist – getting social support with a bit of competition is probably the best kind of encouragement to maintain your healthy habits one can get. So, with watchOS 3, users will be able to share their Activity Ring accomplishments for the day, send out a challenge to their friends, or even share their running heart rate at the end of a training.
A new SOS feature will allow users to instantly contact emergency centers for the current area. By holding down the Watch's side button, the Power Off menu will appear, and below it — a 3-second countdown timer. Once that timer hits 0, the Watch will dial 911 and the call can be taken through the user's iPhone or the Watch itself.
Apple also elaborated on the strides it took to improve activity tracking for people in wheelchairs. The issue here is that, depending on current movement conditions, the stroke that a person in a wheelchair uses, and the amount of strain it puts on the muscles, varies greatly. Therefore, watchOS 3 now features a new wheelchair activity tracking mode, which has been developed to take said movements under account and track calories and fitness levels much more accurately.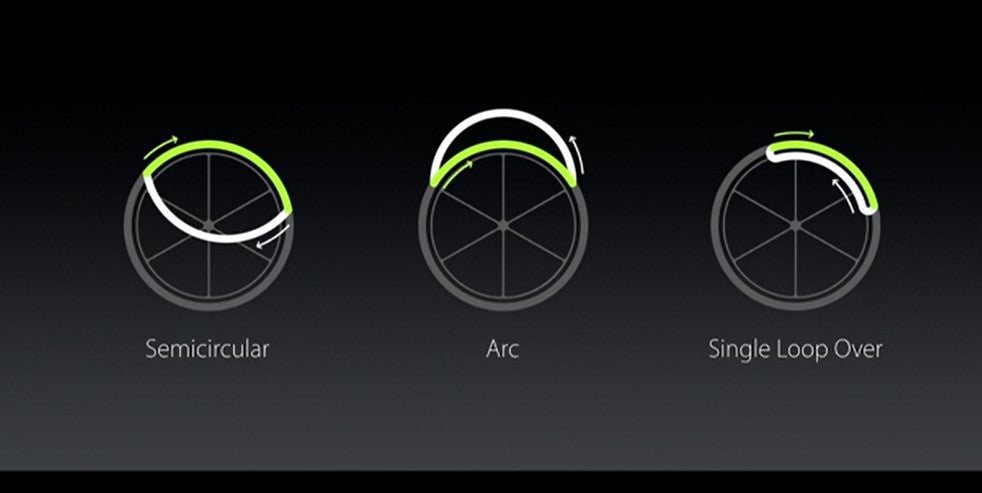 Different types of arm movements during wheelchair activity
Developers welcome
New APIs will also arrive, opening the doors for developers to build more intricate apps for the Apple Watch. Software makers will now have access to background fitness tracking, the digital crown, and touchscreen gestures to let them make much more interesting tools. Additionally, developers will now be able to embed audio and video directly into the interface of their watchOS apps. We'll see how all of this pans out for the upcoming Watch apps!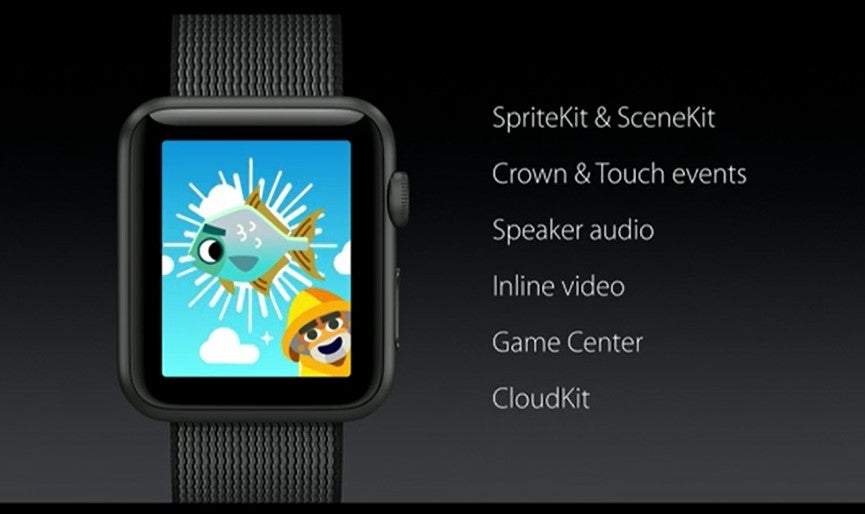 watchOS 3 APIs for developers
Availability

The new watchOS will roll out to users at some point this Fall. If we were to make an educated guess, we'd say around the end of September – the same time we expect the iOS 10 update to arrive.