Newkia: a Nokia on Android
37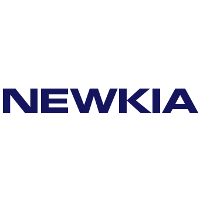 Microsoft's acquisition of Nokia's handset business
has certainly ensured that the media has a ton to talk about for a long time to come. Unpleasant as the current turn of events may be for some, when one door closes, another opens, as the saying goes. Thomas Zilliacus, now former Asia-Pacific CEO of Nokia appears to have taken the above to heart, and is planning big for his newly-founded company dubbed Newkia.
The cheesy name aside, Zilliacus is promising to push (and, hopefully, deliver) on an idea that smartphone fans and watchers alike have been contemplating for a long while now – the solid hardware of Nokia, married to the unmatched success of Android. Of course, the smartphone industry has proved to be a highly contested area, and unfortunately for nascent Newkia and the like, it's mostly the really giant companies that turn a profit. Naturally, therefore, before we even entertain the admittedly compelling idea, one has to ask how on earth will the ex-Nokian make a headway in an industry largely unwelcoming of newcomers. Simple, really – apart from already having a team of senior former Nokian executives on board, the Fin has also unanimously stated that he'll be poaching talent from Nokia, among others. Moreover, Zilliacus claims that the chosen team of execs is mainly comprised of those people he considers were not given enough voice and were sidelined by those, whom he deems culpable of the current predicament the Finnish manufacturer finds itself in:
"
Well I think it's a good deal for Microsoft, but I think it's a disaster, or rather the result of a disastrous strategic error on Nokia's side in going for the Windows Operating system 3 years ago. So it is, in a way, a natural end to a sad story, but it opens up a lot of new opportunities
", Zilliacus said when asked why he's unapproving of the Microsoft deal.
Asked about whether he sees Windows Phone, in particular, as the cause of Nokia's ongoing demise, we're glad to see that the boss of the new company isn't as short-sighted. According to him, Nokia's problems started way before Elop and his team took the reins over at Nokia:
"
Nokia's problems started long before Stephen Elop came on board. Nokia became simply too arrogant, Nokia's management thought they knew the markets better than the markets knew themselves, and did not, therefore, change anything in [the] winning concept – the market changed, and the winning concept was no longer winning. However, when Stephen Elop became the CEO, Nokia was still the world's market leader, and I think Nokia's position today would be a lot stronger had Nokia not decided to go for Windows [Phone] alone
."
Asked why he sees Windows Phone as such a problem, Zilliacus regurgitated a very familiar tune: the OS is not bad overall, but the surrounding ecosystem of apps continues to lag behind – a compromise that consumers are still unwilling to make.
With the above in mind, and you can see the full interview for yourself below, what should we make of this? Frankly, we wouldn't be at all surprised to see a positive reaction to the news, but one with a lot of reservation – as good as this all sounds, and as well as Zilliacus paints the level of preparedness of Newkia, it'll take an actual, tangible (and quality) device to really capture the attention of consumers and the media as a whole.