New promo videos for HTC One M9 reveal the features on the new flagship
31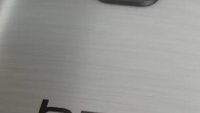 HTC knows that it has not exactly hit it out of the park when it comes to marketing its flagship models. But the company has released five new promotional videos for the
HTC One M9
that actually get to the heart of the phone by showing off the features of the handset. The first video gives us an overall look at the phone from the two-tone metal finish, the personalized themes that are available, and the HTC Home widget that changes which widgets show on your screen by determining if you are at home, at work or just out.
The second video is all about the 20MP camera on the back and the 4MP Ultrapixel snapper on the front of the phone. Yes, that's right. The rear-facing camera that is on the back of the
HTC One (M7)
and
HTC One (M8)
is now on the front of the HTC One M9. It allows you to take quality selfies even in low light conditions. The promo also mentions some of the new features available for the camera including the Photo Editor, which allows you to be creative with your photos.
The third video promotes BoomSound and the fourth focuses on customization. The fifth and last promo shows how HTC Connect allows you to wirelessly control speakers in your home using your HTC One M9.
While these promos are not to be confused with the television ads that we will eventually see, the goal is the same. They are designed to make you want to buy the HTC One M9. Has HTC succeeded? Check out all five promos in the video slideshow and let us know what you think!
source: HTC (
1
), (
2
), (
3
), (
4
), (
5
) via
AndroidCentral