New app turns you into a radio DJ
2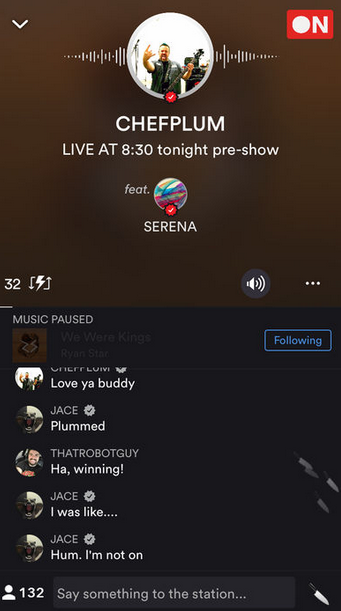 Be a radio station DJ with the Stationhead app
Some of you out there might be old enough to remember when radio DJ's had personality. Back in the mid 60's to late 70's, radio stations like WABC in New York blasted 50,000 watts of top 40 music with its distinctive echo and top DJ's like Dan Ingram, Cousin Bruce Morrow, and George Michael. For those who not only miss those days, but also want to try their hand at spinning some tunes, a new app called Stationhead will give you the opportunity.
With Stationhead, you can turn your streaming music playlists into your own personal radio station. That means that you get to introduce each song (making sure that your 'talk-ups' are tight) and you can even have your listeners give you a call to talk while you're "on the air." And since this is a radio station after all, your music plays around the clock, 24 hours a day and seven days a week.
Your listeners are other Stationhead subscribers and even if you're too bashful to play DJ, you can listen to others by installing the app. Stationhead works with music streaming apps like Spotify and Apple Music. You will need to subscribe to one of those streaming services in order for the app to work.
The app is free, and is available for iOS only at present. To download Stationhead on your iOS device and become the Top 40 talk-up star that you always thought you could be, click on the sourcelink below.
source:
Stationhead
via
TechCrunch