The first Sony Xperia phone without a 3.5mm headset jack might be released soon
22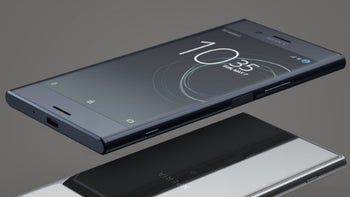 Whether we like it or not, it's probably just a matter of time before most relevant smartphone makers are ditching 3.5mm audio jacks, at least on their high-end devices. Samsung, LG, and Sony have not done this yet, but it looks like Sony may do it in the very near future.
Last week, the FCC (US Federal Communications Commission) approved a mysterious Sony phone while revealing a few interesting things about it. According to documents made available by the FCC, this unannounced Sony phone (currently known only by its FCC ID, PY7-21831A) appears to be using a USB Type-C port for both audio, and charging functions - thus, it should not have a 3.5mm headset jack at all.
The FCC is also mentioning that the new Sony handset is 152.79 mm tall and 72.42 mm wide, featuring a screen of around 5.7 inches. This means the device is smaller than the Xperia XZ Premium (156 x 77 mm, pictured above), while certainly having thinner bezels around its screen, as the XZ Premium's display only measures 5.5 inches.
Finally, we know that this new Sony device is a GMS/LTE phone with support for all the 3G and LTE bands of AT&T and T-Mobile. So it could be launched in the US at some point, though it might be sold only unlocked - just like all of Sony's recent phones that have made it stateside.
With various recent rumors pointing towards a drastic redesign of Sony's next-gen high-end smartphones, the lack of a 3.5mm audio jack on them should not come as a shock. Of course, many Xperia fans will probably not like this. But at least we're not going back to the times when Sony Ericsson phones had proprietary charging & audio ports.
Sony already announced three new handsets this year (Xperia XA2, Xperia XA2 Ultra, and Xperia L2), but it has yet to unveil a new high-end model. So there's a considerable chance that the 5.7-inch device approved by the FCC is an upcoming high-end Xperia.
We might see at least one new (and hopefully interesting) high-end Sony phone at MWC 2018 next month. Stay tuned!
source: FCC via Xperia Blog