Two of Sony's Xperia phones of 2018 may look like this (thin bezels everywhere)
39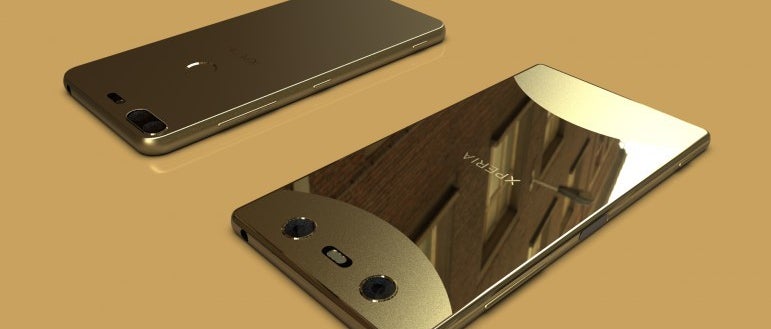 In a shift from its current design philosophy, in 2018, Sonymay release at least two Xperia smartphones that sport near-bezel-lessdisplays. As recently reported, one of these upcoming handsets could be a flagshipsuccessor to this year's Xperia XZ Premium.
Georgian* website Vortex.ge claims to have some detailsabout the design and features of Sony's 2018 flagship smartphone, in addition toinfo about the design of a second (non-flagship) Xperia.
Reportedly, the renders that we're seeing in this articleare based on Sony's own design drafts. The handset with less rounded cornersand a shiny back is supposed to be the flagship model. Allegedly, its features include dual front-facing speakers, a dual rear camera, a 4K screen of unknownsize (probably at least 5.5 inches), 6 GB of RAM, 128 GB of storagespace, and Qualcomm's newly-announced Snapdragon 845 processor. It's said thatthis phone may have a fingerprint scanner embedded into its display, which wouldmake it one of the first handsets to offer such a fingerprint sensor solution.
The second upcoming Sony handset should also bring dualfront-facing speakers and a dual rear camera, though its fingerprint sensor isexpected to be a normal one situated on the back panel. Other features remainunknown.
At this very moment, we can't confirm any of the detailsabove. But we do know that Sony's smartphone designs need to evolve, andperhaps the direction suggested by these new renders is the right one.
* - that's Georgia the Caucasian country, not Georgia the US state. Interestingly, it's notthe first time when a Georgian website shares details about upcoming Sonyphones.
source: Vortex.ge (translated)