New RIM ad shows you how to use BlackBerry Messenger as a flirting tool
1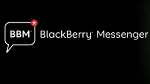 It almost seems that every other commercial on television these days has to do with cell phones. Carriers and manufacturers alike have been pumping up ad budgets, trying to stick out so that the consumer will remember a specific phone or coverage area of a certain carrier. Some ads are nothing but numbers and specs being thrown at the television viewer, many of whom have no idea what a 1GHz Snapdragon processor is. Other ads use humor as a way to convey a message about a handset or carrier. Perhaps the most informative ads show exactly how a specific feature can be used to make every day life easier, or more fun.
RIM has decided to use the latter style in an ad about BlackBerry Messenger. The commercial shows how the application can be used as a flirting tool and shows how easy it is to exchange PIN numbers with a fellow 'Berry user with a simple scan of a QR code.
With BlackBerry seen as a phone for businessmen, RIM is showing another side of the device which just might be able to capture some buyers who had previously thought that the BlackBerry was too much of a pinstriped wearing, briefcase carrying, buttoned down handset to have fun with.
source:
Crackberry