New Neflix app for next-gen Google Nexus 7 will stream 1080p video
1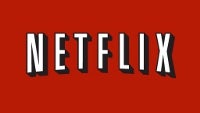 During Google's festivities this morning, Netflix made a little announcement that might have been overlooked. It seems that the video streamer is offering a new app specifically for the next-generation
Google Nexus 7
. The difference with the new version of the app is that for the first time with the Android OS, it streams videos in
1080p
. While the revamped Google Nexus 7 is the only device that will be compatible with the new app for now, Netflix plans on expanding it to other devices later this year.
Netflix had used standard definition on all Android devices regardless of what the resolution is on specific Android phones. Unlike most apps that update first for iOS before making the same changes on other platforms, the 1080p streaming is coming to Android before it hits the Apple App Store. While no iOS device currently has an app that streams to it in HD, Netflix no doubt will eventually offer such a service to the next-generation Apple iPad, if not the current model.
The next-generation Google Nexus 7 will launch on July 30th.
source:
IntoMobile