New Motorola phone sent to India for evaluation and testing?
10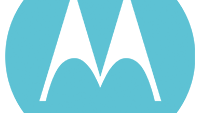 India's Zauba website tracks shipments into and out of the country. Twice in the last two weeks, a device listed as the
Motorola Nuevo
has been imported into India for evaluation and testing. Since the word "nuevo" is Spanish for "new," the phone being tested would appear to be a new model manufactured by Motorola that has yet to be unveiled.
On July 8th, one unit of the Motorola Nuevo was sent into India with a value of $622 USD. On June 30, three units of the LTE version of the Nuevo were received in India. Each LTE enabled unit had a value of $675 USD placed on it. This pricing would seem to be well out of the range of possible candidates like the third-generation Motorola Moto G and the third-generation Motorola Moto X. The pricing could also eliminate the Motorola Moto X Sport from consideration. Leaked by Chile's largest carrier Entel,
the Moto X Sport is believed to be a rugged version of the Moto X
.
If you believe in 'Occam's Razor', which states that the simplest explanation is usually the best, the phone being tested in India is a completely new high-end Motorola branded device that will be offered with and without LTE connectivity. As soon as we hear something definitive about the Zauba listings, we will let you know.
Thanks for the tip, Siddharth!
source:
Zauba