Motorola Moto X Sport and next-gen Motorola Moto G leak; both models to be unveiled next month?
24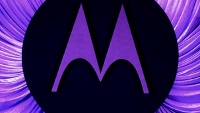 According to a recent report, new
Motorola Moto X
and
Motorola Moto G
models are on tap to be unveiled in August. The names of the former is rumored to be the Motorola Moto X Sport and the latter could be simply known as the new Motorola Moto G. The existence of these two models is allegedly confirmed from Chile's largest telecom firm, Entel.
The Motorola Moto X Sport appears to be different from the third-generation Motorola Moto X, which is expected to be introduced in the near future. As hinted by its name, the Moto X Sport model is likely to be aimed at those who drop their handset often or like to use their phone in the rain. In other words, the Sport could turn out to be a rugged handset.
Leaked images from Entel show the Moto X Sport carrying a 5.2-inch screen, the same size as the glass on the current, second-gen Moto X. The Sport will also include a 16MP rear camera and a 5MP front-facing shooter. That compares with the rear-facing 13MP camera and the front-facing 2MP shooter on the second-generation Moto X. The leak also shows that a quad-core 1.5GHz CPU will be ticking inside the Moto X Sport, but the make and model of the SoC aren't being mentioned.
As for the new Moto G, the phone is tipped to include a 5-inch screen, like the second-generation model. The next-gen Moto G will have a rear-facing 13MP camera and a 5MP front-facing snapper. That compares to the 8MP/2MP camera combo on the current Moto G. Furthermore, the upcoming Moto G will apparently get a hike in the clock speed for the quad-core CPU to 1.4GHz from the quad-core 1.2GHz CPU on the second-generation Moto G.
Despite the leak allegedly coming from Entel, we still suggest heading to the pantry and taking this story with a grain of salt until these two variants become official.
Thanks for the tip!
source:
Pisapapeles.net
(
translated
) via
Techgadgetsz