New Android platform numbers show a slight bump for Jelly Bean
7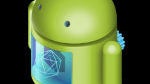 Another month, another new set of Android platform distribution numbers. Unfortunately, this month didn't see huge changes in the numbers, which makes sense because the HTC One has only been out for about a week, and the Samsung Galaxy S4 is just now starting to make it to customers. After those flagship devices launch, we'd expect to see the numbers shift even faster towards Jelly Bean.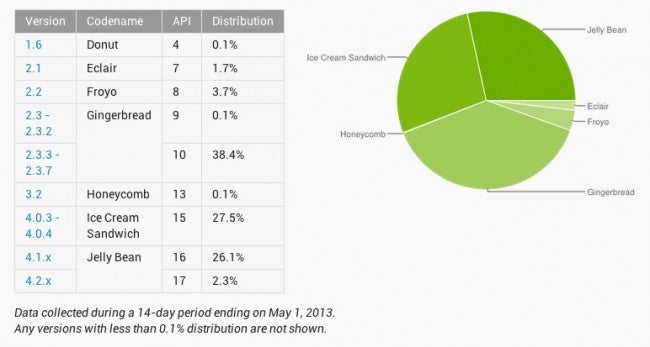 Of course, if you remember,
last month
Google changed the way it counts devices for the platform numbers in an effort to give developers a more accurate picture of what devices have active users. We can't say if that has played into the relative stasis of the numbers, but it is possible. The biggest change from last month is with Jelly Bean, specifically Android 4.1, which grew from 23% to 26.1%.
Android 4.0 Ice Cream Sandwich actually saw a drop from 29.3% to 27.5%, as did Gingerbread going from almost 40% to 38.5%. Oddly, Froyo actually saw an increase, but that is most likely because of the new counting method rather than an actual increase in Android 2.2 devices in the wild.