Fast.com speed test app now measures your device's upload and latency speeds
2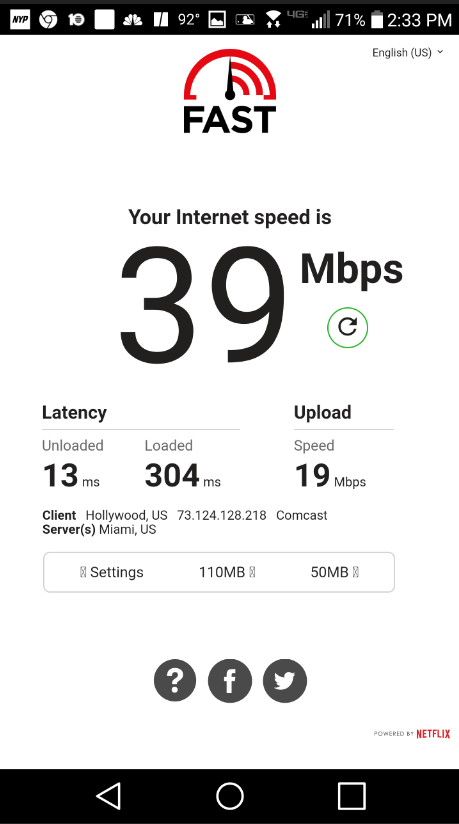 Fast.com will allow users to measure their devices' download, upload and latency speeds
For those who aren't happy with the accuracy of the Speedtest.net app, the Netflix Fast.com app relays information taken directly from Netflix's servers. Previously, the Fast.com speed test revealed only download speeds, but now has added two new metrics that it will measure. You will now be able to see the upload speed of the device in question, and the latency.
Download speed measures how fast data travels from the internet to your device, and upload speed measures how fast data travels from your device to the internet. Latency measures the time it takes for data to travel from your device, to the server, and back. The app will measure latency on both an unloaded basis (no other traffic on a user's network) and a loaded basis (data heavy apps are being employed on the network). Both measurements should be about the same.
Fast.com says that usage of its app has doubled over the last seven months, and it has now performed over half a billion speed tests around the world. To install the app on your iOS or Android handset, click on the appropriate link: (
iOS
|
Android
).
"We all want a faster, better internet, yet internet speeds vary greatly and can be affected by other users on your network, or congestion with your internet service provider. We're adding these new measurements to FAST.com so that consumers will have a more comprehensive view of their internet connection speed at any given time."-Fast.com
Recommended Stories