Netflix to exit DVD business; CEO Hastings apologizes for rate hike fiasco
34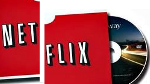 Big news from Netflix tonight. First, CEO Reed Hastings issued a mea culpa about how Netflix handled the recent rate increase. Hastings admits to mishandling the rate hike fiasco, but will not go back on his plans despite complaints from customers. Hastings, in a video,
apologized to customers for not explaining the thought process
that went into the rate hikes for those customers who want both physical DVD discs and the ability to stream video over a mobile device. Hastings says he is not apologizing for the actual rate hike, just the fact that he was not totally clear in explaining the action.
Speaking of plans,
Netflix says it will exit the DVD rentals business and concentrate on the streaming of videos
to handsets, game consoles and video boxes. Netflix will spin off the DVD rentals business to a new company named
Qwikster
. The split will happen
"sooner than late
r" and Netflix adds that its streaming service is going to become more attractive in the near future. As Hastings says, "
The additional streaming content we have coming in the next few months is substantial
." Hastings says that both DVD and streaming will benefit from the separation. Andy Rendich was named the CEO of Qwikster. Until Qwikster is spun off or sold, it will remain a separate unit of Netflix.
As far as what will happen to those with current Netflix DVD accounts, we assume that they will be receiving some word from the company about how they will be converted to being a Qwikster customer. In reality, it should be just a matter of crossing out Netflix on the invoice and writing in the new company name. One change that will make many happy is that Qwikster intends to add video games to its rentals lineup.
source:
YouTube
via
AllThingsD