Netflix brings HDR streaming to the LG G6, here's how to get it (S8 needn't apply yet)
25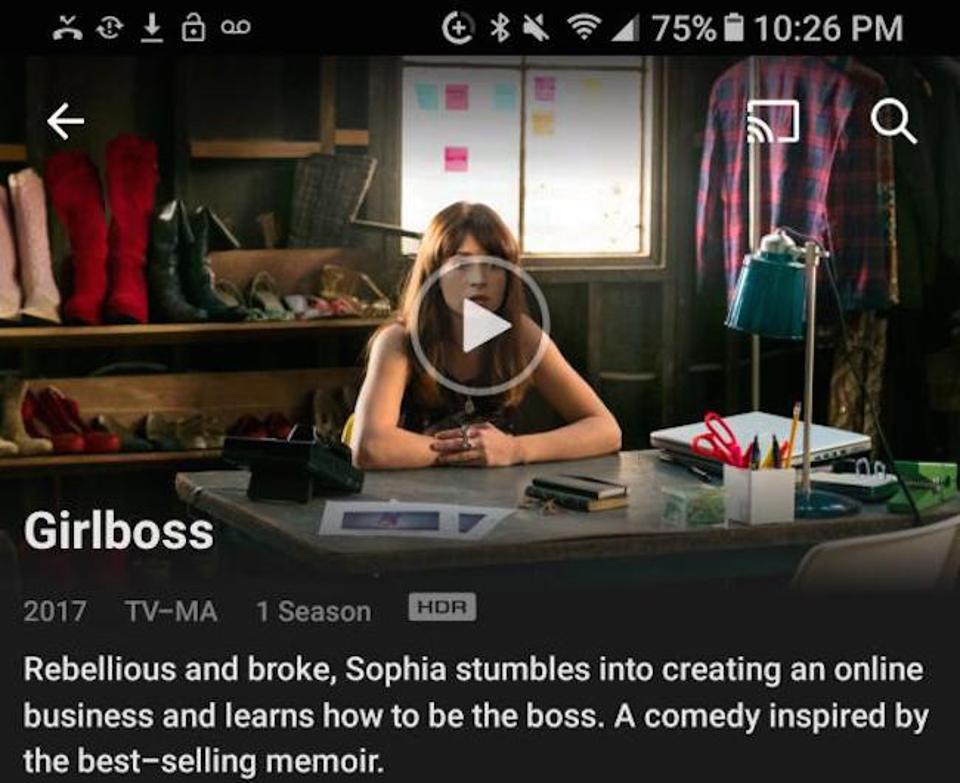 Some Galaxy S8 users are seeing the HDR badge in the Netflix 5.0 app, but the Dolby Vision or HDR shows would only stream on the LG G6 for now" &nbsp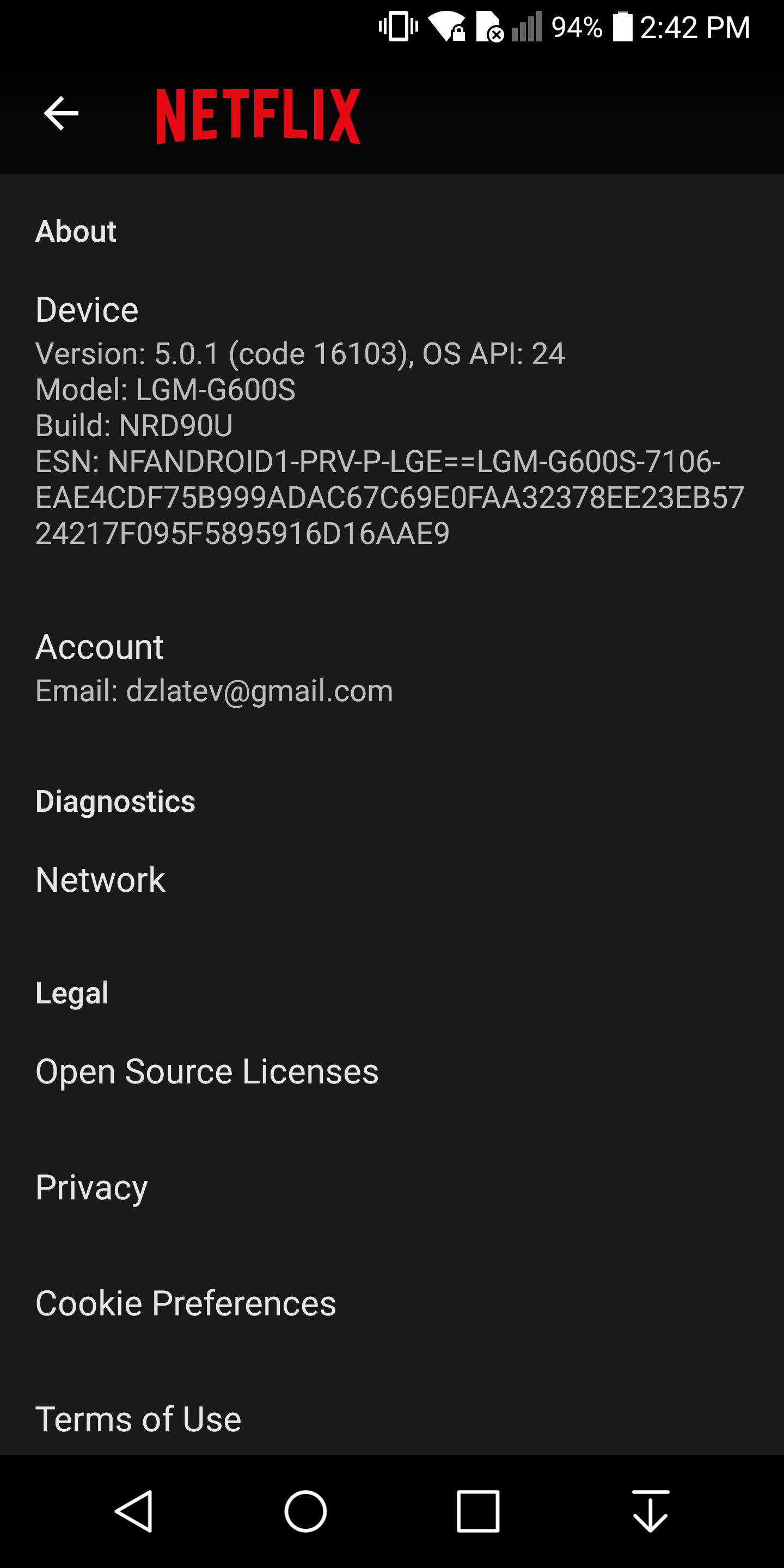 You need Netflix 5.0 and above to enjoy HDR streams on the G6
In case you have scooped up one of those seasonal flagships everyone is talking about - the
Galaxy S8
or the
LG G6
- you will be delighted to learn that their Mobile HDR Premium and
Full Vision
displays, respectively, can potentially take advantage of those Netflix series shot in
HDR10
or Dolby Vision formats. That's right, we barely reported that Netflix has listed its
first phone certified for HDR streaming
- the LG G6 - and the promised 5.0 app version that brings in the wide color goods to its screen, is already rolling out.
The fun part is that Netflix has also pushed it for Galaxy S8 owners, and some of them are seeing the HDR sign next to movies and TV series, even though their device is not yet listed as approved. In fact, that seems to be an omission by Netflix itself, as they have commented on the matter with the following: "
This [the HDR badging appearing in the Netflix app on Galaxy S8] is indeed an issue on our side which we are actively working on fixing. While the HDR badge shows in the UI for the S8, the device does NOT stream HDR content
."
Bummer, but if you happen to have the more expensive Netflix subscription that supports 4 screens and HDR streaming, you can at least take advantage of the enhanced color palette on the G6 by updating to the latest Netflix version from the Play Store. If the update still hasn't reached your Dolby Vision-certified phone, then just sideload the Netflix 5.0 APK (link below), and log in with the respective account that has UHD streaming subscription. Now, go to a show like Daredevil or Girlboss, and soak in the little HDR icon next to it before you hit Play. The new House of Cards season is coming in two weeks, too, so Netflix has just the timing.
Here are most of the shows you can watch in HDR or Dolby Vision (where marked) on Netflix (a personal favorite - Marco Polo looks gorgeous in DV):

- Iron Fist
- Samurai Gourmet
- Cosmis Laundromat
- Chefs Table Season 3 only
- Abstract
- Sparks (3 minute demo)
- Santa Claira Diet
- Luke Cage
- Knights of Sidonia 2 seasons ANIME
- Jessica Jones
- DareDevil season 1&2
- The OA
- Meridian
- Hibana Spark
- Chefs Table France
- Marco Polo season 1 DV/HDR10
- The Do-Over HDR10 and DV
- The Ridiculous 6 DV/hdr10
- Marco Polo season 2 DV/hdr10
- Marco Polo: one hundred eyes dv/hdr10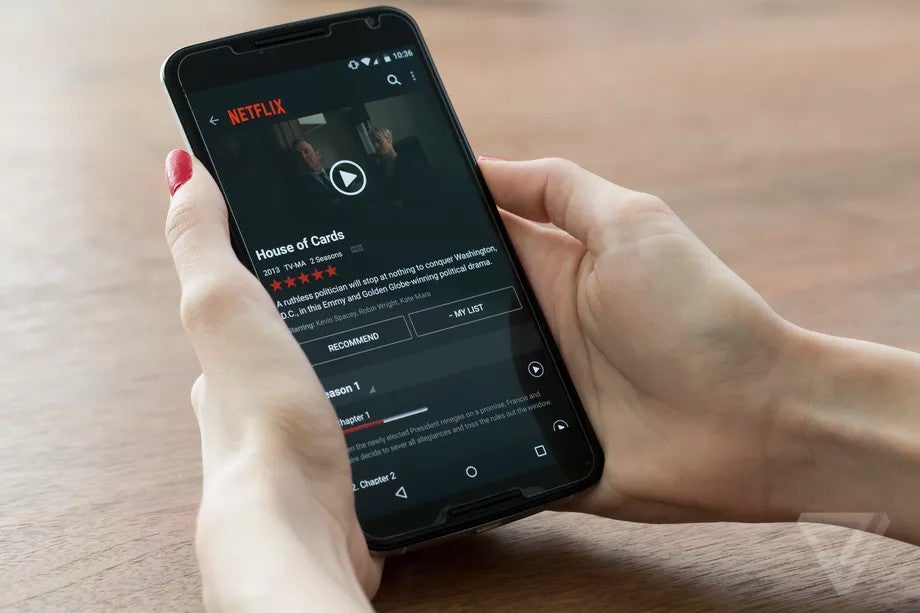 The LG G6, on the other hand, would both show the HDR badge in the Netflix 5.0 app, AND be capable to actually display the shows in HDR or Dolby Vision