NPD: Three, maybe four new Amazon Kindle Fire 2 units to be launched this year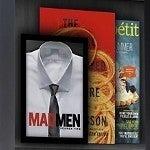 Rumors about
a sequel to the highly successful Amazon Kindle Fire
have been picking up steam. Yesterday we told you that a
more powerful Amazon Kindle Fire was expected to launch on August 7th
. The tablet would be powered by a quad-core processor using 12 core graphics, a front-facing camera and Android 4.1 installed. Other speculation called for
another 7 inch Amazon Kindle Fire with an improved build quality, and a 10 inch model to both launch this year
. Now, NPD DisplaySearch has even more incredible news. Analyst Richard Shim, looking into Amazon's supply chain, says that three or maybe four Amazon Kindle Fire 2 models will launch this year.
Amazon Kindle Fire 2 with a 7 inch display
and resolution of 1024 x 600, no camera, and August production. The
second 7 inch Amazon Kindle Fire 2 model
would have an improved resolution of 1280 x 800, a camera, also set for August production. A
third Amazon Kindle Fire 2 with a 7 inch screen
would match the prior model except that it would add 4G connectivity and production would start in September. While Shim does not see a 10 inch model coming, he does forecast an Amazon Kindle Fire 2 with a larger 8.9 inch screen, resolution of 1920 x 1280 with production starting in the fourth quarter.
Shim says that the supply chain is "dynamic," meaning that
it always changes
and with tablet parts, Apple is also in the mix. Shim says that the four Amazon Kindle Fire tablets is what he is seeing now, but that the forecast can change. The Amazon Kindle Fire did not come with Google applications and users had to buy content, apps and cloud storage from Amazon. Keeping the tablet bare bones enabled the online retailer to offer it for $199.99.
Google seemingly went after Amazon with the new Google Nexus 7 tablet
, the 8.9 inch model of the Amazon Kindle Fire 2, if true, would trump Google's tablet in screen size, resolution and with the 4G connectivity. Shim did add that
all four Kindle Fire sequels would match the 216ppi pixel density of the Google Nexus 7
. That would be a major improvement over the OG Amazon Kindle Fire, which had a rather poor pixel density of 170ppi. As a matter of comparison, the pixel density on the
third iteration of the Apple iPad is 264 ppi
. While that is under the 300ppi required to be a Retina display, tablet screens are looked at differently since they are not held as close up to your face as a smartphone is.
While Shim couldn't find out information such as pricing and availability, he did say that the new Amazon Kindle Fire tablets will be powered by either TI OMAP processors or the quad-core NVIDIA Tegra 3.
source:
CNET