NPD: 33% of all smartphones sold in Q4 had 4G connectivity
4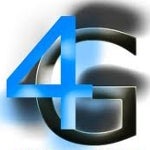 Demand for smartphones with 4G connectivity started surging last year, picking up strength in the fourth quarter of 2011. According to the latest data from the NPD Group,
35% of all smartphones sold in the U.S during the fourth quarter had support for 4G
. Thanks to a
ruling made by the ITU more than a couple of years ago
, 4G networks include HSPA+ pipelines, WiMAX and LTE networks. That is an amazing jump from the 6% of smartphones sold that offered 4G connectivity in the U.S. during Q4 of 2010.
Supported by 22% of U.S. smartphone sales
, HSPA+ captured the most 4G users in the States in the last three months of 2011. During that period, AT&T had not yet launched its LTE network, and like T-Mobile, had to rely on the HSPA+ technology to offer 4G service. HSPA+ use also surged thanks to sales of the AT&T branded Apple iPhone 4S.
While the latter is not officially marketed as a 4G device
, it does offer users up to 14.4Mbps download speed Some of the carrier's other handsets running at that speed
have been labeled as 4G devices
.
7% of U.S. smartphones purchased during the quarter
. According to NPD, 26% of those buying an LTE model in the period were looking for a 4G enabled device, compared to the 9% of smartphone buyers during the same time period who were seeking such a model.
Ross Rubin, executive director, Connected Intelligence for The NPD Group, said that HSPA+ is "
a compelling evolutionary 4G upgrade option for carriers upgrading GSM networks.
" Rubin sees HSPA+ becoming the baseline technology for U.S. carriers as the major mobile operators have committed to LTE for 4G service.
After peaking at 11% of the U.S smartphone market in the third quarter of 2011, Sprint's 4G WiMAX alternative finished the year with a 6% market share of new smartphones purchased in Q4. NPD's Mobile Phone Track took a look at all U.S. smartphones purchased by buyers 18 or older and found that the top selling model for 2011 that supported WiMAX was the
HTC EVO 4G
. Last year's top selling HSPA+ model was the
Apple iPhone 4S
and the LTE enabled handset with the most sales was the
HTC ThunderBolt
.
source: NPD