AT&T iPhone 4S goes "4G" after iOS 5.1 update
35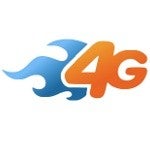 First and foremost, we have to make it clear that the iPhone 4S is not a 4G device, even though
some people think that it is
. However, AT&T decided to slap a "4G" icon on the status bar of its
iPhone 4S
anyway. The said 4G icon got introduced along with the iOS
5.1
update, which was released along with the announcement of the new iPad.
But why isn't the iPhone 4S a 4G device, you ask? Well, we have already discussed the whole
4G and not-quite-4G matter
, so check out our article if you want to get more into detail. But if you prefer a brief explanation, here is one: the iPhone 4S has an HSPA radio that can reach theoretical peak download speeds of 14.4Mbps. From a marketing standpoint, AT&T has the right to market the smartphone as a 4G device. But technically, the iPhone 4S does not meet the minimum requirements for being a true 4G smartphone, namely having an HSPA+ radio reaching speeds of at least 21Mbps, or having LTE or WiMAX connectivity. Note that the newly announced iPad is available in LTE flavor, which makes it a proper 4G tablet.
So yeah, after the iOS 5.1 update, your AT&T iPhone 4S will have a 4G icon instead of a 3G one, but its networking capabilities remain the same. Surprised? Confused? Frustrated? Do not hesitate to share your thoughts with us in the comments below.