ITU says LTE, WiMax and HSPA+ are now officially 4G
52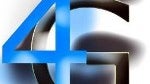 The International Telecommunications Union has expanded its definition of 4G service to include WiMax, LTE and HSPA+. This decision comes a couple of months after T-Mobile and Sprint had started calling their respective HSPA+ and WiMax offerings 4G in advertisements. Verizon has started promoting its LTE service as a 4G connection. While AT&T is the only one of the four major U.S. operators not to promote a 4G pipeline, the carrier did dispute T-Mobile's claim of owning the largest 4G network in America, as we
reported
. And
Sprint even said
that it had the only real 4G network in the U.S.
Under the old definition, only WiMax2 and LTE-Advanced were qualified to be called 4G networks. It is possible that the ITU took notice of the bickering amonst the top U.S. carriers and decided to make the change. The press release from its December meeting reads, "Following a detailed evaluation against stringent technical and operational criteria, ITU has determined that "LTE-Advanced" and "WirelessMAN-Advanced" should be accorded the official designation of IMT-Advanced. As the most advanced technologies currently defined for global wireless mobile broadband communications, IMT-Advanced is considered as "4G", although it is recognized that this term, while undefined, may also be applied to the forerunners of these technologies, LTE and WiMax, and to other evolved 3G technologies providing a substantial level of improvement in performance and capabilities with respect to the initial third generation systems now deployed. The detailed specifications of the IMT-Advanced technologies will be provided in a new ITU-R Recommendation expected in early 2012."
Now that we have the official word from the ITU, this should bring to an end the question of which carrier has a real 4G offering for its customers. According to the new definition, Verizon, AT&T, Sprint and T-Mobile all have a 4G network.
source:
ITU
via
Phonescoop