Mystery Moto phone pops up on a benchmark. Could be a selfie-centric variant of the Moto X4?
2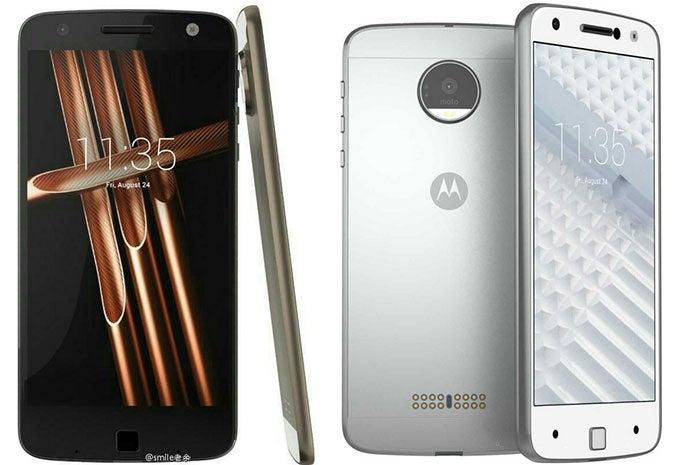 For a while now, we've been hearing whispers of
a new Moto X phone
coming our way. The last time we saw the X line was in 2015 when the
Moto X Style
was actually Motorola's flagship phone. Since then, it has been replaced by the
Moto Z
, and rumors of the X coming back may sound confusing at first considering the fact that there's also a
Moto Z2
on the way. However, it appears that the X will not try to rival or cannibalize the Z family of handsets.
Earlier rumors have said that the new phone will, indeed,
be named Moto X4
, that it will rock a metallic body, and that it
will support Moto Mods
. However, it has been suggested that the phone will, in fact, be of the upper midrange type with a Qualcomm Snapdragon 660 (
or 630
) and 4 GB of RAM, effectively filling the gap between the
Moto Z2 Play
and the Moto Z2. It has also been speculated that the X4 might sport
a shatter-proof display
, a-la Moto Z Force, and
a massive 3,800 mAh battery
(could be
3,000 mAh
), which would help it find its niche a bit better if it were true, we suppose. However, all leaks on when the X4 would actually be unveiled have
proven wrong
thus far, so either Motorola is having a hard time finalizing the device, or the rumor mill is all tangled up in its own whispers.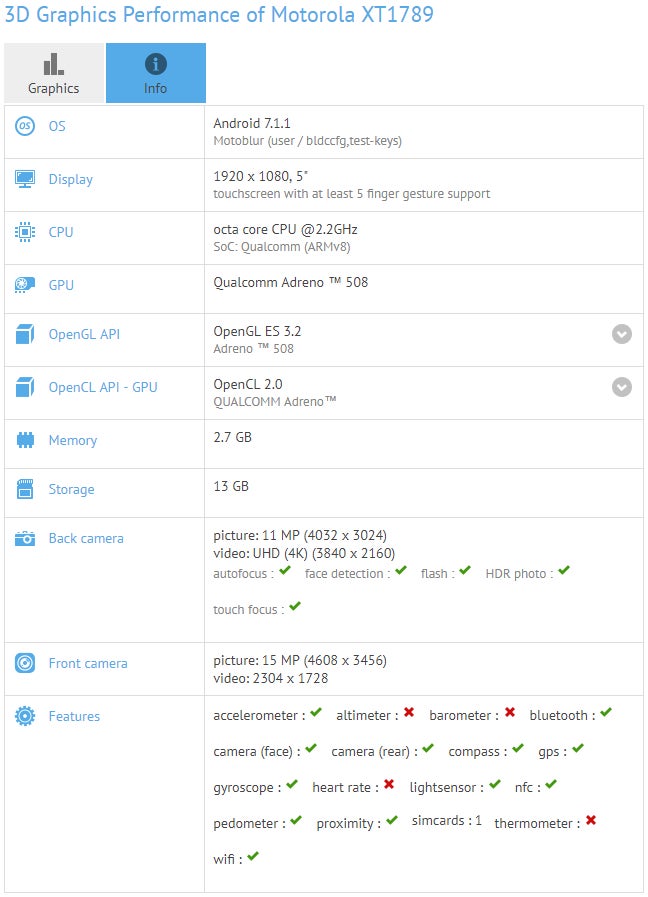 In any case, a new Motorola smartphone has just visited GFX Bench and many speculate it's a variant of the upcoming Moto X4. The mystery device is called XT1789 and rocks an ocra-core, 2.2 GHz Qualcomm SoC with an Adreno 508 GPU — a description which fits either the Snapdragon 630 or 660. Going further with the specs, we see a 5-inch FHD (1080 x 1920) display, 3 GB of RAM, and 16 GB of onboard storage.
It's this latter part that ignited the talks of a Moto X4 "variant". The SoC seems to fit previous rumors, but the 5-inch display and lower amounts of RAM and storage don't. So it's either a different type of Moto device or the X4 will have a few versions. Could we see another trio of
Style
,
Play
, and
Pure
? Leaksters have suggested that there will be at least two different Moto X4 models announced, and some rumors are so conflicting that they could just be about two different variants.
Another interesting thing to note is that the phone's main camera sports a 12 MP sensor with a 4:3 ratio, while the snapper up front has a 16 MP sensor with a 16:9 ratio, which is rather unusual. So that may easily be some selfie-centric Moto X4 variant, or an entirely different Moto model made to appeal to the selfie-crazed youth.
In any case, the latest leak regarding reveal date suggested Q4 of 2017, so it seems we've got quite the wait ahead of us.