Alleged metal Moto X 4th gen prototype leaks, Motorola may be playing with multimedia fire
24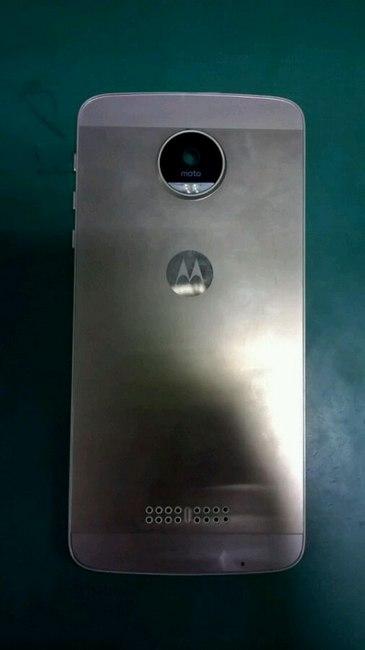 Moto X 2016 prototype
We recently
crowned this year's Motorola handsets
as the best value-for-money brand-name phones you can buy in the US, and for a good reason. The
Moto X Play
and
Moto X Style
, as well as the
Moto G 2015
, are some of the best-priced handsets in their respective categories, and each of them offers a little something above the fray to stand out, too.
What does Motorola have in store for us next year, though, when
Lenovo would have arguably folded its phone business into the brand
for the most part? Well, a piece of the answer may be this leaked prototype of the eventual Moto X 4th gen which emerged on Chinese social media with the tipster warning that this is still an engineering testbed, and the finalized device might look different.
With this disclaimer out of the way, the source states that this purported Moto X 2016 is built into a metal chassis, which would be par for the course now that most phone makers and their dogs have moved to more premium materials for their handsets' exterior. There is also a huge round camera unit area on the back, perhaps signifying that Motorola might step up its efforts in the mobile photography department that has never been its strongest suit.
As if to further suggest a more multimedia-centric nature of the next Moto X, the prototype pictured here has a giant set of what we'd assume are speaker grill holes below the etched Motorola logo on the rear. Other than those new elements that Motorola is apparently experimenting with, the phone keeps the general corner form of the current Moto X generation, yet clad in a metal dress, and seemingly a bit thinner than what we have now, what do you think?