Mozilla to standardize Firefox UI across all platforms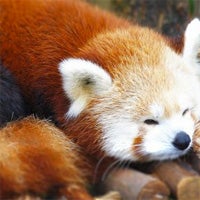 Firefox is a great browser on both traditional desktops and mobile devices, however the experience isn't exactly consistent between devices. In an effort to achieve continuity in the user experience, Mozilla has announced that it is working on a standard that will give Firefox a similar look and feel no matter where you are using it, whether it is a computer, a tablet, or a smartphone.
Mozilla says it is looking to take a "soft, friendly, and human" design approach. The design standard is called Australis and features a clean, minimalistic design with a lot of curved edges. The new UI will still sport platform specific features such as the ability to swipe in a certain direction to open a panel on touch-enabled devices.
The upcoming Firefox 13 is purported to feature some of the styling we will see when Australis is complete. Mozilla did not release an estimated date of when it expects to completely rollout the new UI standard, but we know it has been working on a
Windows 8 Metro version
, so it would make sense if this standard release coincided with the Windows 8 release.