Motorola seeks U.S. import ban on Apple iPhone and Apple iPad with new ITC claim
94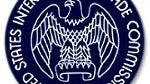 When Google Chairman Eric Schmidt was asked for a reason why Google decided to buy Motorola Mobility, he explained that
it was for more than just the company's patents
. But now, Google's lawyers now see the opportunity to strike at Apple using those very patents picked up in the acquisition. On Friday, we told you that Google's wholly owned subsidiary, Motorola Mobility, had filed a claim with the ITC
alleging that Apple had violated seven of its patents
. More details about the filing have been released and Motorola Mobility is asking the ITC for a
U.S. import ban on some of Apple's devices
including the Apple iPhone, Apple iPad and Apple iPod touch.
"We would like to settle these patent matters, but Apple's unwillingness to work out a license leaves us little choice but to defend ourselves and our engineers' innovations"-Motorola email statement
The patents involved cover location reminder technology, email notification, and phone/video players according to
Bloomberg
. Motorola Mobility has also included Siri in the suit, alongside the actual Apple devices named. Motorola Mobility also claims that
Apple refuses to discuss licensing these patents with them
. None of the seven patents involved in the claim is FRAND related, nor are they standards essential patents which tightens the screws on Apple a bit.
This isn't the first time that Motorola Mobility has filed a claim against Apple with the ITC. The first case is due for a final ruling on August 24th, and involved FRAND designated patents. In that case an ITC judge had already ruled back in April, that
Apple had infringed on one of four Motorola Mobility patents
that were part of the claim. The patent that Apple was ruled to infringe upon is a FRAND designated patent on Wi-Fi technology and the
ITC could issue a product ban
if it makes a final ruling against Apple based on standards essential patents.
Another patent related case involving the two combatants
has been dismissed with prejudice
by a judge in Chicago. Late last year,
both sides held talks for cross-licensing each others' patents
, but the meeting obviously didn't lead to a deal.
source:
Reuters
Recommended Stories