Apple and Motorola held cross-licensing talks in late 2011
9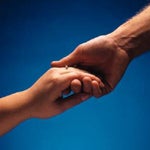 We
reported previously
that Apple was rumored to have engaged in patent-licensing discussions with Motorola and Samsung, and now Reuters is confirming that Motorola and Apple held discussions to cross-license patents with one another in late 2011.
The negotiation was revealed Friday, as the EU published documents it had gathered as part of their regulatory review of Google's purchase of Motorola Mobility; the EU
approved the merger
last month, saying that while they had some reservations about the ongoing patent lawsuits, they didn't feel that Google's purchase of Motorola would have a substantial impact on legal proceedings.
Part of the negotiation between Motorola and Google is reported to have involved the scope of any potential agreement. This makes sense – with Google buying Motorola, Apple doesn't want to license their patents to Motorola just to have Google turn around and be able to grant them to all Android OEMs. Or perhaps more accurately, Apple wants to make sure that if Google is able to do so that Apple is charging a sufficient amount to justify it.
Regardless, we welcome this change in tact by Apple, and look forward to a day when the top mobile electronics companies are putting all of their efforts into new and innovative devices, rather than
suing one another into oblivion
.
source:
Reuters