Motorola seeks BlackBerry ban by ITC, claims 5 patents have been infringed on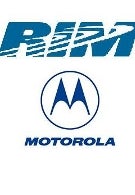 Claiming that BlackBerry maker RIM is infringing on 5 of its patents, Motorola has filed a complaint with the ITC seeking a ban on BlackBerry imports. The 5 patents relate to "early stage innovations" developed by the Schaumburg based company in areas like Wi-Fi access, user interface, power management and application management that are now being used by RIM. Motorola claims that the patents allow for "more comprhensive connectivity, a better user experience and lower product costs". Motorola is asking for an investigation by the ITC into RIM's use of Motorola's patents. Motorola also wants the ITC to issue an Exclusion Order that would prevent RIM from importing infringing products, , ban RIM from selling infringing products already imported and halt the advertising, promoting, displaying and warehousing of inventory for distributing the infringing products.
Motorola's senior vp of intellectual property law, Jonathan Meyer, says, "Through its early-stage development of the cellular industry andbillions of dollars spent on research and development, Motorola hascreated an industry-leading intellectual property portfolio that isrespected by the entire telecommunications industry. In light of RIM'scontinued unlicensed use of Motorola's patents, RIM's use of delaytactics in our current patent litigation, and RIM's refusal to designout Motorola's proprietary technology, Motorola had no choice but tofile a complaint with the ITC to halt RIM's continued infringement.Motorola will continue to take all necessary steps to protect itsR&D and intellectual property, which are critical to the Company'sbusiness."
source:
Motorola
via
Engadget