Motorola says phones are too fragile today, uses iPhones as examples in this Droid Turbo 2 ad
47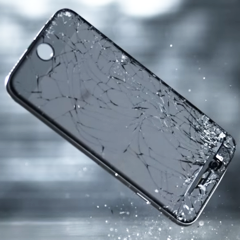 Earlier today, while announcing the
Droid Turbo 2
, Motorola said that one of the problems with today's smartphones was that they're "too fragile". Naturally, this is why Motorola developed the
5.4
-inch Quad HD
ShatterShield display
for the new Turbo. According to the company, this is a shatterproof screen that will give users piece of mind for no less than 4 years, during which "the display and embedded lens are covered against shattering and cracking."
To illustrate how tough the Droid Turbo 2 is compared to other handsets, Motorola has an official ad prominently featuring iPhones (among other devices) that are dropped onto concrete and easily get shattered. You can watch the ad below. Keep in mind the fact that, although Motorola's ShatterShield display may not crack, you'll still have to be careful with the Droid Turbo 2, because, as Motorola is mentioning, the phone itself "is not shockproof, and can still be damaged if you drop it."
The Droid Turbo 2 will be available to buy in the US later this week, on October 29, exclusively at Verizon Wireless. The handset will be sold for
prices starting at
$624 off contract, or $26 per month. Are you planning to get one?