Motorola says its older, low-range Android devices will no longer get upgrades
11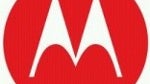 Imagine owning the Motorola CLIQ XT and watching as many of the manufacturer's other Android handsets received updates while you are stuck forever at Android 1.5. As we recently
reported
, Motorola has decided to keep the T-Mobile branded handset at its current build. Besides this model, the Schaumburg based company has announced that 3 other low-end, older Android models will be frozen at its current Android OS build.
While some might have bought these models in the hope that the phone would eventually be upgraded to at least the Android 2.2 build required to install Adobe Flash Player 10.1, these low -range models may not have the processor speed required. Regardless, Motorola did say that it made every effort to upgrade these models, but at the end of the day, nothing could be done. As the company said, "In the end, we were not able to develop a version ... that would deliver an optimal customer experience."
The remaining three phones are the PTT Motorola i1, the Motorola FLIPOUT and the Motorola CHARM. The first will forever more be frozen at Android 1.5, while the latter two will stop at Android 2.1. For owners of the CHARM and FLIPOUT, being frozen at Eclair must be especially galling considering the next upgrade would be the Froyo build that would allow for Flash support.
As for those who are holding on to their Motorola DROID, the ole' boy has held them in good stead so far with the phone currently upgraded to Android 2.2. Thanks to its lack of MotoBlur, Motorola has found it easier to upgrade the DROID than say, the DROID X. And while it looks like the phone that started the current run of Androidmania
will be able to get upgraded
to Android 2.3, the DROID's comparatively slow processor and 18 month old-specs means that eventually the Time Magazine 2009 Gadget of The Year will no longer receive the next build. But for now, there should be at least one more upgrade left in the handset.
source:
Computerworld
via
TheDroidGuy
,
androinica
Recommended Stories