Motorola plans to differentiate from other Android makers with a focus on the user experience
69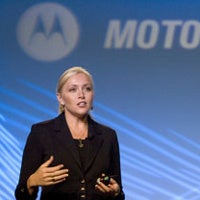 Motorola released some of the better Android devices this year - it started the year with the dual-core Motorola Atrix with the unique laptop dock accessory and ended it with the super slim LTE-equipped Motorola Droid RAZR. But as competition tightens up the company needs to do even better in 2012 to differentiate.
Former Palm and Apple executive Christy Wyatt was interviewed by AllThingsD sharing some
insight
on what will Motorola focus on to stand out in the Android world.
And the company will continue to work on its modality paradigm started with the
Atrix and the Lap Dock
. Essentially, this means that you need one device, but often you want to access it differently. For example, today's phones are powerful enough for most of your basic Internet needs, but you'd need a larger screen and a keyboard for a long email or for browsing the web.
The second focus will be
MotoCast
where the phone maker aims to bring all your music to your device. So overall, the company is shifting the focus on performance and user experience.
And when it comes to performance,
battery life
is of particular importance. That's why the company is also pushing
"smart actions and rules"
that would tip you whenever your battery is getting low and propose to dim the screen for example.
Check out the full interview at the source link below, but don't forget to also let us know how you think Motorola did throughout 2011 - do you feel that the company was successful? Which Moto handsets did you like?