Motorola expects growth in cellphone sales for 2010 and 2011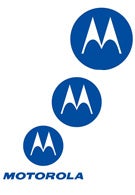 Driven by first-time buyers and those current users upgrading to newer models, Motorola expects cellphone sales to grow in 2010 and 2011. The news, reported by Reuters, is somewhat tempered by the fact that the manufacturer sees only single-digit growth in sales in each of the two years.From 2004 through last year, the business expanded at an annual compounded rate of 15% according to the Illinois based firm. Motorola expects 2009 to be a down year for the industry, which would be the first since 2001. That view is supported by market leader Nokia. The Finnish cellphone manufacturer said in January that it expects sales to drop 10% in 2009 after rising 5% last year.
Motorola has seen a sharp drop in market share following the introduction of more multimedia capable smartphones, such as Apple's iPhone, which took the wind out of the RAZR device that was once considered state-of-the-art. Market share has dropped from a high 22% in 2006 to 6% at the end of 2008. The firm is banking on success with a new selection of phones running Google's open source Android OS, as a way to recapture customers. The company reported a loss of $3.6 billion for its fourth quarter.
source:
Reuters