Motorola PHOTON Q 4G LTE available today from Sprint
12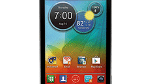 It was all the way back in April when the
rumblings first started about a sequel
to the successful
Motorola PHOTON 4G
for Sprint. The rumor mill for once had things called exactly right down to the side-sliding QWERTY and the name of the device, the
Motorola PHOTON Q 4G LTE
. We watched as the device started taking shape,
visited the Feds
, and was soon being
confirmed by Sprint CEO Dan Hess
e. And today, we're happy to tell you that the Motorola PHOTON Q 4G LTE is available from Sprint, priced at $199.99 with a signed two-year contract.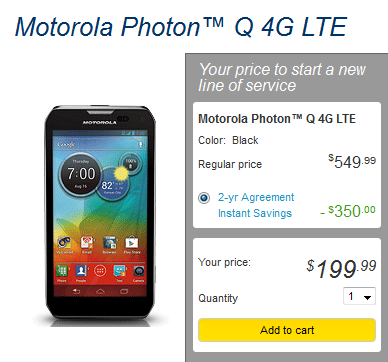 The Motorola PHOTON Q 4G LTE launches today via Sprint
The first consumer focused handset produced by the manufacturer that
offers an unlockable bootloader via Motorola's "Unlock My Device" website
, the Motorola PHOTON Q 4G LTE has the
same diamond cut corners found on the original model
and the two models share many of the same specs. But the side-sliding QWERTY isn't the only difference between the two devices. For example, where the Motorola PHOTON 4G was powered by a dual-core 1GHz Tegra 2 processor, the newer model features a dual-core 1.5GHz processor. Another area of improvement is with the front-facing camera which was .3MP on the Motorola PHOTON 4G and has been bumped to 1.3MP on the Motorola PHOTON Q 4G LTE. And while the original model has Android 2.3 installed, the new device has Android 4.0.4 right out of the box.
The name of the new model also gives away a major change between the two units. The Motorola PHOTON Q 4G LTE
will connect to Sprint's new LTE network
which is available in just 15 markets now, but that number will grow over time. And with its physical keyboard attracting the business user, the new model is also a
World Phone with global roaming
.
source:
Sprint
Recommended Stories