Motorola PHOTON Q 4G visits FCC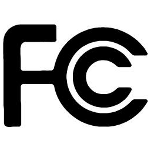 One of the biggest surprises last year was the
Motorola PHOTON 4G for Sprint
. The device had diamond cut edges and everything about the phone screamed 'high-end' like the 4.3 inch qHD display, 1GB of RAM, a dual-core Tegra 2 processor, 16GB of internal storage, Android
2.3
.4 and Netflix pre-installed. The rear and front cameras weighed in at 8MP and .3MP respectively.
Motorola PHOTON Q 4G back in April
and the device was said to have a 720p HD display, a dual-core Tegra 2 processor, LTE connectivity and the instantly recognizable diamond cut edges left over from the original model. From the picture of the Motorola PHOTON Q 4G, we can feel confident that the phone will pack a QWERTY side-slider. Based on the Motorola PHOTON Q 4G's recent visit to the FCC, the phone will carry LTE bands that are
compatible with the LTE network that Sprint will turn on July 15th
. But that is not really much of a prediction considering that the OG Motorola PHOTON 4Gwas an exclusive for Sprint.
Other interesting tidbits include NFC support although that no longer puts Google Wallet in your head, especially with Sprint where
Sprint Touch comes to mind nowadays
. The qHD display points to a 4 to 4.3 inch display. Lastly, the hope (and speculation) is that the Motorola PHOTON Q 4G will be powered by the
dual--core 1.5GHz Qualcomm S4 processor
.
For Sprint fans who are turned off by the Samsung Galaxy S III for one reason or another, or have a thing for Motorola, this could be the device for you. Or, if you've been looking for a high-end device with a physical QWERTY, well that seems to describe the Motorola PHOTON Q 4G to a
T
Q.
source:
Phandroid