Motorola Moto Z Play rumor review: specs, features, price and release date
18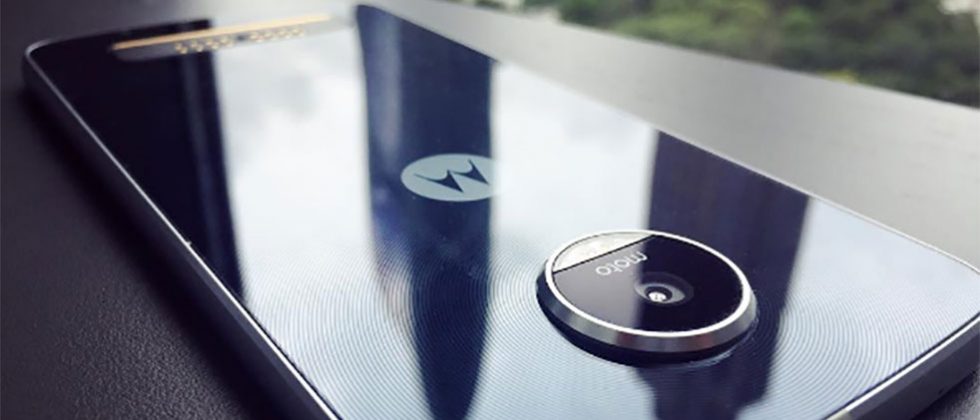 At a special event back in June, Lenovo-owned Motorola Mobility introduced the new
Moto Z
and
Moto Z Force
smartphones to the fold. In the run-up to the showcasing, it was thought that the Moto Z Play
would also make its grand entrance
, but it wasn't to be. Thankfully,
the rumor mill has regathered
, and the elusive device should finally launch on September 6th. Here, we we take a quick look at what can be expected of the Moto Z Play.
TL;DR:
Design

: The Moto Z Play, from what we gather, is to be a cheaper, mid-range version of the Moto Z and Moto Z Force handsets. From what we've seen, it will look fairly similar to its official cousins, though leaks do seem to indicate that a plastic finish could be employed. This would help to keep costs down at the expense of a more accomplished aesthetic.

Hardware

: The Moto Z Play looks set to pack Qualcomm's Snapdragon 625 SoC, 3 GB of RAM, 32 GB or 64 GB of expandable storage space and a 3300 mAh+ battery. The device will be supportive of the new Moto Mods hardware add-ons, and apparently

will

get a 3.5mm audio jack, unlike the other new Moto Z models.

Software

: It's almost certain that the Moto Z Play will run Android 6 Marshmallow out of the box, though a Nougat update shouldn't be too far behind.

Display

: The Moto Z Play will probably get a 5.5-inch, 1080p screen, which would be a drop in resolution from the quad-HD sharpness offered by the Moto Z and Moto Z Force.

Release date

: Expected September 6th, at a cost of between $400 and $500.
Design
Motorola mightn't be the first to have brought modular smartphones to the mainstream — LG did so with
its flagship G5
earlier this year. But there's a certain elegance to the Moto Z range that we've come to expect from Motorola Mobility. The sleek design of the Moto Z and Moto Z Force is expected to carry over to the belated third instalment to the series, protruding camera and all.
According to leaked info, the Moto Z Play will be a mere 7 millimeters thin, and will be available in the choice of black or white color configurations:
Hardware
The Moto Z Play is poised to include a 5.5-inch AMOLED display of 1080 x 1920 in resolution. Keeping the device powered will be Qualcomm's octa-core Snapdragon 625 processor with Adreno 506 graphics, along with 3 GB of RAM. Leaked benchmarks suggest there will probably be a choice of 32 or 64 GB of on-board expandable storage. As the images above also confirm, the device includes the pin connectors required for Motorola's supplementary range of Moto Mods.
The rear-facing shooter is expected to be a 16-megapixel offering, whilst selfie lovers will get a 5-megapixel snapper on the front of the device. Additionally, the Moto Z Play's battery will likely fall somewhere between 3300 and 3510 mAh, which should comfortably see those upper-mid-range specs through a day's unbridled usage.
We should also point out that the Moto Z Play will almost certainly have a 3.5 mm audio jack. Typically, this feature would simply be assumed. But since neither the Moto Z or Moto Z Force include this staple, it's a bit of a surprise to see it return, so to speak.
The Moto Z Play should also be equipped with a fingerprint sensor just like its peers, along with quick-charging capabilities.
Software

Android Nougat shouldn't take long to reach the Moto Z Play
Android 7.0 Nougat is now upon us, though given the impending nature of the Moto Z Play, the device won't ship with the latest flavor right off the bat. Prospective purchasers should expect to be greeted by Android 6.0.1 Marshmallow initially, though the leap to Nougat should be both swift and relatively painless.
Price and Release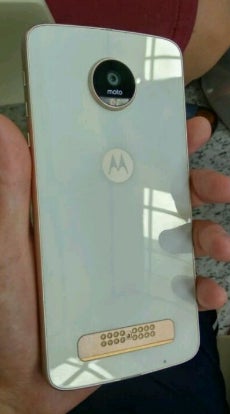 Per tweets from serial tech leakster
The Malignant
, the Moto Z Play will retail in China at somewhere between $400 and $500, off contract of course. This is quite a bit cheaper than the $624 off-contract asking price of the Moto Z or the $720 cost of the Moto Z Force. The same source also mentions that the Moto Z Play will be available from
September 6th
, so we shouldn't have to wait too much longer for the roll-out.
Elsewhere, we're still eagerly awaiting an official nod of approval to the Hasselblad camera Moto Mod, which is arguably the most exciting of all the early modular accessories. According to our most recent tidbit,
it could offer an impressive-sounding 10X optical zoom
. Here's hoping it'll be launched alongside the Moto Z Play on September 6th, if not before.
Given the sheer volume of corroborative leaks, it seems like most of the Moto Z Play's features have already been outed. Still, should we hear anything interesting on the subject between now and that purported release date, we'll have it covered right here, so stay tuned.