Hands-on with the new Moto Z Play Droid and Hasselblad True Zoom camera
3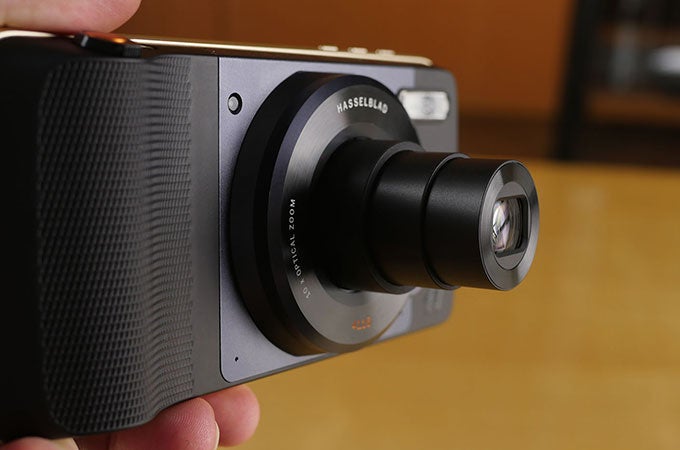 The latest Moto gear is stepping into the spotlight, as Lenovo introduces the new
Moto Z Play
Droid smartphone and the
Hasselblad True Zoom camera Moto Mods accessory
. Adding to this summer's existing lineup of Moto Z phones and Moto Mods add-ons, the pair offers shoppers an affordable mid-range alternative to the earlier Moto Z flagships, while also letting owners of any Moto Z phone upgrade their handset with a more capable camera – and one with full hardware shutter and zoom controls, at that.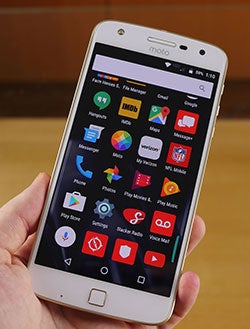 We've just brought you a quick unboxing of the Moto Z Play Droid and Hasselblad True Zoom camera, and now we're going a little more in-depth; our full review is still pending, but we wanted to spend a few minutes really diving into the software on the new Moto Z model, as well as checking out what it's like to actually use the Hasselblad True Zoom.
The interface on the Moto Z Play Droid is essentially unchanged from what we already saw on the Moto Z Droid and Moto Z Force Droid – and that's a good thing. The lightweight Android skin is a breeze to navigate through, and even with the Play's slightly lower-end Snapdragon 625 chip under the hood, we haven't yet run into any performance hiccups. Just as we'd expect, there's tons of gesture controls present, all ready to respond to shakes and flips.
But really, we came to see what this Hasselblad True Zoom camera is all about, and our first impressions have proved plenty intriguing. Slapping on the camera prompts the phone to recognize the accessory, just like it has for earlier Moto Mods, and our unit was smart enough to recognize that a software upgrade was needed to take advantage of the hardware; moments later, that was installed and we were ready to go.
For a full analysis of the camera's capabilities you'll have to wait for our complete review, but in the meantime you can check out our initial hands-on below.