Moto Z Play Droid and Hasselblad True Zoom camera unboxing
8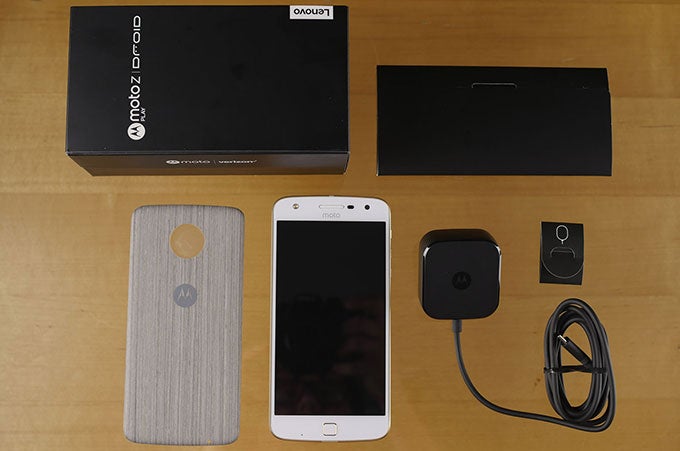 Modular smartphone hardware is all about having choices; you need no longer settle for one-phone-fits-all. And from the moment
Lenovo introduced the Moto Z family and Moto Mods
earlier this year, shoppers had their pick of hardware – beyond just choosing which Moto Mods to attach to their phone, consumers were able to decide between two different base handsets: the
crazy-thin Moto Z
or the
Moto Z Force
with its larger battery. That was well and good if you wanted a flagship-class phone and just had some serious preferences when it came to device thickness and battery life, but what if both those options sound like too much (or too expensive) phone for you?
The Moto Z family is getting bigger, and spreading its support for Moto Mods to new hardware. In addition to the two flagship models we already have, a new Moto Z is making its debut, the more mid-range focused Moto Z Play. It's coming to the US both as the Moto Z Play Droid for Verizon, as well as an unlocked GSM edition.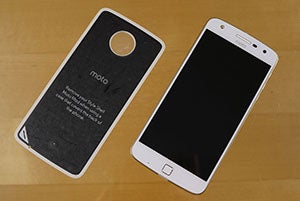 While superficially similar to the Moto Z Force, the Play makes a few important changes, both internal and external. It moves to a Snapdragon 625 processor with 3GB of RAM, its 5.5-inch AMOLED display drops to a full-HD 1080 x 1920 resolution, and it picks up a 16MP main camera in the process.
But even with those downgrades the Moto Z Play Droid still manages to outshine its brethren in one key area: it keeps its headphone jack. The new USB Type-C port is back, but this time it's joined by a good-old-fashioned analog headphone jack – no adapter needed.
This latest Moto Z phone is joined by the next in the growing line of Moto Mods accessories, as the long-rumored
Hasselblad True Zoom camera
makes its debut. The module adds a ten-times optical zoom lens, its own 12MP sensor, and a xenon flash to any of the Moto Z phones, including the new Play.
Sales of the Moto Z Play Droid come to Verizon on September 8, priced at $408. The unlocked GSM Moto Z Play lands in October, after pre-sales open on September 15; that model will demand about $450. The Hasselblad True Zoom camera opens for pre-order on September 8, with availability commencing on September 15. Motorola will carry it for $300, while Verizon will sell the camera at the lower price of $250.

We'll be spending a lot more time with both these devices in the days to come, but for now, check out our unboxing of the Moto Z Play Droid and Hasselblad True Zoom camera.