Motorola Mobility downgraded by analysts
15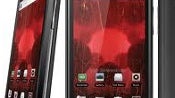 Motorola Mobility
has been among the front runners of Android, but despite the fact that it has released a couple of competitive Android devices, BMO Capital Markets analyst Tim Long
downgraded the company
from a "market perform" rating
to an "underperform" rating
. The analyst stressed that growing competition in the smartphone market will impact the company's future results.
Initially, it was HTC and Moto competing in the Android market, but they've been joined by the other big names in the industry like Samsung, LG and Sony Ericsson. Long expects each of these to ship more phones than Motorola in this quarter. He also based his downgrade on the fact that Moto's
lack of global reach
is becoming an issue and he didn't forget to mention that the company has
lost half of its Android market share
in the past year.
Recently, Credit Suisse has also downgraded Motorola Mobility to "underperform" amidst growing competition. Motorola has been struggling to get its 4G dual-core Motorola DROID BIONIC and that could be an additional factor for the company's tepid results, but it promises to
release the BIONIC in the summer
. Will it be enough for Motorola to bounce back? Feel free to share your thoughts in the comments below.
Recommended Stories