Dennis Woodside confirms the Moto X and says Motorola is "relaunching its product line"
47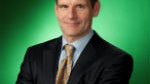 Yesterday, we saw Apple CEO Tim Cook drop some pretty solid news while speaking at the AllThingsD D11 conference, and today it's time for Motorola CEO Dennis Woodside to show that his company (which of course is technically part of Google) can also grab headlines. And, he has come out strong by both confirming the existence of the Motorola X Phone (not that we needed confirmation on "
Ghost
") and saying that the device will be made in the USA.
Woodside started out by confirming the X Phone, and by announcing that it will officially be named the Moto X and that it will be "broadly distributed", which seems to confirm what we had heard about the device coming to all major US carriers. He said that the device is planned to go up against the iPhone and the Samsung Galaxy, but that he sees Motorola doing well to follow Google's Nexus strategy with high-quality, low-cost devices. He also went on to give some information about the device, saying that it will have an OLED display and that it will be very situationally aware. Although, Woodside did err a bit on the creepy side by using the pronoun "we" in the description:
We know when it's in your pocket, we know when it's in your hand, it's going to know when you want to take a picture and fire up the cameras.
Apparently, the device will be very "
contextually aware
" according to Woodside, and know when you're in the car and potentially offer different interactions based on your situation. He didn't give much more as far as details, but did mention both breakability and battery life, both of which are features
Larry Page
has addressed. So, it would seem that maybe sapphire glass isn't out of the question for the X.
Woodside was proud to announce that the Moto X would be
made in the USA
. Some components will still come from Taiwan and Korea, but manufacturing of the handset will happen just outside of Fort Worth, Texas at a 500,000 sq. ft. plant that is had been used by Nokia for manufacturing phones. Ultimately, about 70% of the manufacturing will be done in Texas.
Woodside even claimed to have the Moto X in his pocket during the talk, but would not show it off. He even said that the new head of Android, Sundar Pichai hasn't even seen the device, and further reinstated the division there is between Google and Motorola. Woodside claims that Motorola is treated the same as any Android partner, saying "We're hiring out of Google, but once you come to Motorola you give up your Google badge. It really is separate."
Our source has said that Google comes around every once in a while to check on the work being done at Motorola, but there isn't regular interaction as far as they know. We can't say if Google pays visits to all of its Android partners, but we wouldn't be surprised if Google were a bit more hands on at Motorola than the company is saying.
Woodside didn't say specifically when the Moto X would be released, but did say that
between now and October the company will be relaunching its product line
and moving away from its past of some 40 phones to just a handful. And, he said that despite the company only having about 3% market share globally, he isn't worried because Motorola "likes being a challenger".