Motorola DROID 4 release date now set for February 10
13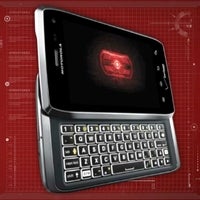 Do you have your mind set on the upcoming
Motorola DROID 4
? In that case, you have probably heard yesterday's rumors hinting that the smartphone is
scheduled for launch on February 9
. However, the tip that we just received indicates that there has been a little change of plans.
According to a spy shot that we found in our mailbox this morning,
The Motorola DROID 4 will be released on February 10
. Sure, it is only a one day difference, but imagine how frustrating it would be driving all the way to a Verizon store only to find out that the smartphone you want to get will be arriving on the following day.
Sadly, the photo does not reveal any clues regarding the on-contract price of the Motorola DROID 4, but if earlier leaks are on the right track,
the smartphone will bear a $199 price tag
. Data embedded in the image, however, indicates that the image has been taken on February 2, meaning that the information on the screen should be up to date.
It is worth noting that the leaked release date should not be considered official even though it comes from Verizon's internal equipment guide. We have seen identical leaks before only to get disappointed later when the smartphone in question does not launch on the projected date. On the other hand, considering that the
Motorola DROID 4 has already appeared on the DROIDDOES web site
, its release should not be too far off. If you want to learn more about the handset, check out our
Motorola DROID 4 hands-on
.