Motorola DROID 4 cut to $199.99 before launch according to the latest Verizon MAP
7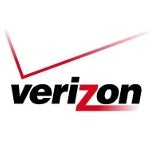 Motorola DROID 3
. How would you feel now that the same amount of cash might net you the LTE enabled, significantly cooler looking
Motorola DROID 4
? Verizon's latest MAP was obtained by
Droid-Life
and while it is not an official list of Big Red's pricing, it has been pretty accurate in the past for certain models and based on the MAP, the next model in the iconic DROID series will have a 2-year contract price of $199.99. During CES, the MAP price for the thinnest LTE powered side-slider
was $50 more at $249.99
.
Another phone dropping in price based on the MAP is the much maligned
Motorola DROID BIONIC
which appears on the list at $149.99. That is half the price of the model's launch price. The 32GB
Motorola DROID RAZR
will also get a haircut to $279.99 on contract.
The actual use of the MAP list is based on the words behind the acronym. The list shows the
Minimum Advertised Price
which is the lowest price that Verizon resellers can offer each model for in an advertisement. The reason for the list is to prevent a reseller from advertising, say, a Motorola DROID RAZR MAXX at $129 which might make Verizon customers think that something is wrong with the phone, or that it is closer to its EOL than it truly is. The MAP list is not an official Verizon price guide and while it has predicted a phone's price before, you are advised to wait to hear the official numbers from the carrier.
source:
DroidLife