Moto Mods or LG Friends: which modular concept you dig more?
15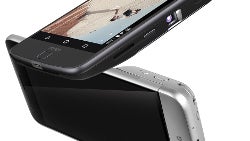 Moto isn't the first with a modular phone concept this year, as LG did beat it to the punch with its own "companion accessories" called Friends that accompanied the
G5
announcement.
The
LG Friends
family so far consists of an
LG CAM Plus
camera module that adds on/off, zoom, shutter, and record keys, as well as the Hi-Fi Plus hi-res audio DAC that is still not available in all markets. While we still don't know the prices for the so-called Moto Mods that will come with the
Moto Z
and
Z Force
, the ones for the LG Friends companions so far have been as follows: $69 for the Cam Plus grip, and £149 for the Hi-Fi Plus in the UK, where it is available.
The bottom part of the LG G5 can get removed for either replacing the battery, or attaching a member of the Friends, which makes the phone's build somewhat flimsier than the Moto solution, where strong magnets keep the
JBL SoundBoost speaker
, the
Insta-Share Projector
and the extended battery Mods flush with the back to the phones, only tacking some substantial thickness to the Moto Z or Z Force when snapped into place.
We asked you last week which modular concept do you prefer so far, the LG Friends set, or the Moto Mods crowd, based on variety and design of the attachment methods (not on price, of course, as we still don't know how much will Moto be charging for its gears). Take your pick in the poll below, and give us some argumentation in the comments.